Alia Bhatt's Post Workout Selfie Is Refreshing And Bewitching; Her Radiant Glow Gets The BEST Reply From Ranveer Singh
Alia Bhatt recently took to her social media to share a post-workout selfie which is super refreshing and bewitching. The radiant glow of the Sadak 2 actress in the picture has got the Best reply from Ranveer Singh. Check it out!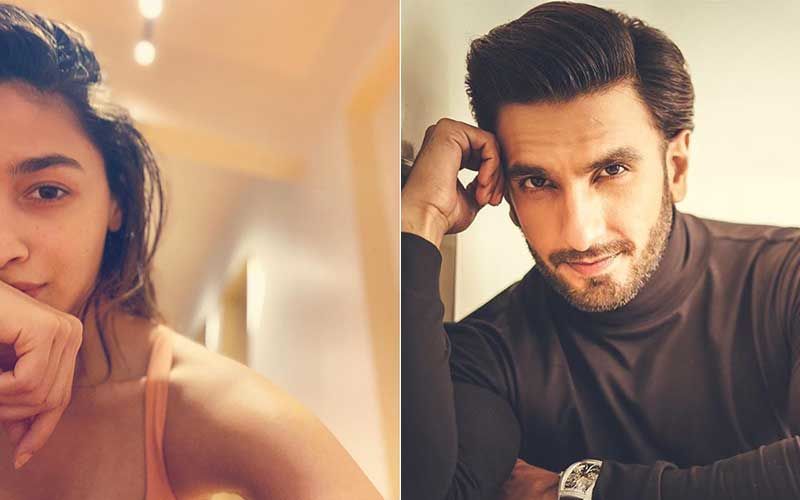 Alia Bhatt is currently spending her time quite wisely during the lockdown with her loved ones. The actress has been cooking, reading, working out and doing lots more fun stuff, which she makes sure she updates fans with regularly. As Alia has been giving fans a sneak-peek into her quarantine routine, the RRR actress recently took to her social media to share a post-workout selfie. With Alia sharing her picture, the actress manages to look super refreshing and bewitching.
On Instagram, Alia Bhatt shared a sexy post-workout selfie of her. In the picture, Alia managed to keep you hooked with her all tired but refreshing face after some rigorous workout. Alia is spotted dressed in an orange tank top and steals the show with her beauty as always. As the actress strikes a calm face pose after her intense workout routine, Alia's wet hair and slight smile make your day much more special with her looking right at you.
Sharing the picture on social media, the Sadak 2 actress wrote, "Relying on those endorphins & my virtual workout partners to keep the spirit up @akansharanjankapoor @shaheenb @sohfitofficial." Through her post, Alia mentioned how she is relying on her endorphins after her intense workout training and her virtual workout partners to keep up the spirit. In her picture post, Alia tagged her workout instructor, sister Shaheen Bhatt, and her bestie Akansha Ranjan Kapoor and clearly revealed she's busy workout out with them virtually.
Meanwhile, as Alia shared a super refreshing picture on the internet today, she got a reply from her Gully Boy co-star Ranveer Singh.

Ranveer Singh's comment
Image source: Instagram/ Alia Bhatt