Alia Bhatt Transports Us To The Magical World Of Harry Potter; Reads A Chapter From The Sorcerer's Stone; It's Magical-WATCH
Alia Bhatt is the 'chosen one'. The actress read out a chapter from J K Rowling's book Harry Potter and the Sorcerer's Stone and introduces us to Professor Snape. She is also joined by Alec Baldwin and his daughter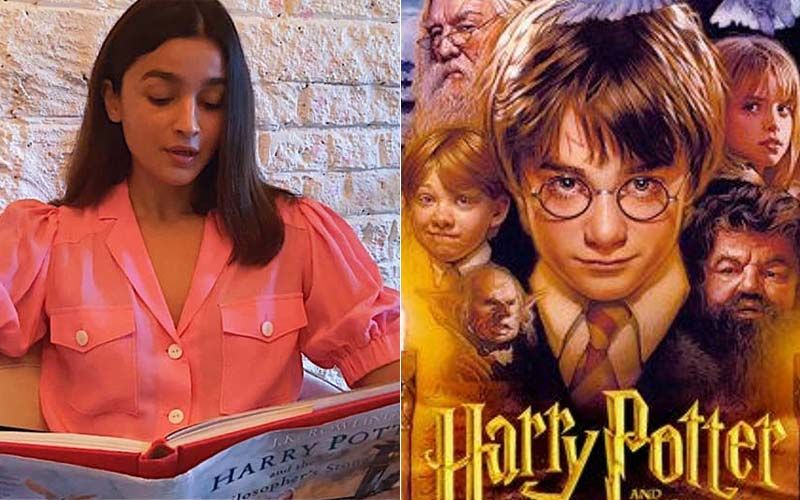 Earlier this month, the official Harry Potter universe website Wizarding World and author J.K. Rowling had announced 'Harry Potter At Home', and it was a free initiative for fans around the world during the lockdown as it brought weekly readings of the first Harry Potter book, The Sorcerer's Stone. Daniel Radcliffe narrated the first chapter 'The Boy Who Lived', kickstarting the initiative. Now, there's great news for Indian fans of Harry Potter, as Alia Bhatt was chosen to read the eighth chapter. She is also joined by Alec Baldwin and his daughter, and we can't keep calm!
Alia Bhatt shared a video clip of her narrating the eighth chapter on her social media and wrote, "Two months ago Harry, Hogwarts, and the @WizardingWorld became regular fixtures in my life and almost immediately, in my heart. And, just like magic, two months ago I was asked to be a part of #HarryPotterAtHome. You can watch me reading Chapter 8 now at http://HarryPotterAtHome.com!" It's quite magical, really. She introduces us to Professor Snape in the chapter, the Potions teacher at Hogwarts.
The website Wizarding World quotes Alia saying, "It wasn't until lockdown in India that Harry, Hogwarts, and the wizarding world became regular fixtures in my life. Somehow, despite the fierce insistence of my sister, life always intervened, and I never quite got around to befriending the books. But confined to my home - I journeyed to Hogwarts with Harry and was transported to a world of endless possibilities."
Harry Potter series has a huge following in India, so we are sure people are thrilled to see Alia Bhatt narrate a chapter. Meanwhile, all 17 chapters of the first Harry Potter book will be released until the end of June. Our lockdown just got much more interesting!
Image Source: IMDb, Instagram/aliaabhatt