Amitabh Bachchan Shares Abhishek Bachchan's Handwritten Letter From His Childhood Days; AB Jr's Reaction Is LOL-Worthy
Amitabh Bachchan often shares great anecdotes from his life on social media. This time around, he shared a letter written by his son Abhishek Bachchan when he was a kid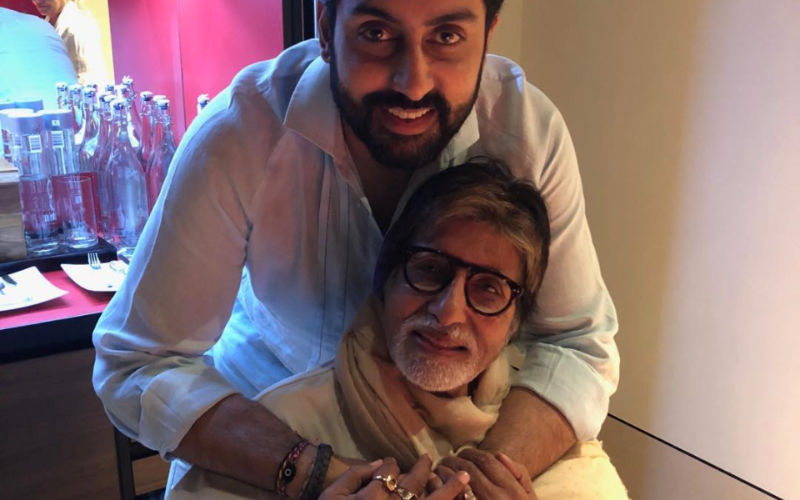 Amitabh Bachchan is one of the most active celebrities on social media. He often interacts with fans and shares motivational quotes with all. This time around, he has shared a sweet memory from son Abhishek Bachchan's childhood. Junior AB had written a letter to his father when he was away for a long shoot and that's what has made it to the internet today. While the letter is quite sweet, Abhishek Bachchan had a reaction to it that left us in splits.
Amitabh Bachchan while sharing the letter wrote, "Abhishek in his glory .. a letter to me when I was away on a long outdoor schedule ..". In the letter, Abhishek has written that he loves his father too much and that he will take care of the home. He is missing his father who is away for the shoot and wants him to come back soon. Of course, it has been written by a little kid and it has a few errors that have left Abhishek Bachchan embarrassed. In response, Abhishek Bachchan wrote, "@SrBachchan evidently before I took a creative letter writing course." LOL! Take a look at the letter and Abhishek's response below:
Such sweet memories. Aaradhya Bachchan may get inspired by this and write a letter to her father. But if that happens, we won't have to wait for so long to see it, thanks to social media.
Talking about Amitabh Bachchan, currently, the actor is making it to the news because of his bad health. The megastar has been reportedly asked to take a long break from work and recover completely from his illness.
Image Source: Instagram/bachchan