After the clock struck 12, Suhana Khan made a birthday wish on her Instagram stories for her bestie Shanaya Kapoor as well as her father Shah Rukh Khan who is also celebrating his birthday today. Well, after an early wish from Suhana, Ananya Panday has also sent the sweetest birthday wish for her best friend and soul sister Shanaya Kapoor which is a sweet throwback picture to the good old days. If you're basically living on social media, you must know that Ananya, Shanaya and Suhana Khan are best friends since childhood and often, they indulge in social media banter right from commenting on each other's posts to posting photos of each other, reminiscing about the fun time they have shared. Speaking of which, Ananya dropped a gorgeous throwback photo with Shanaya in which the two can be seen getting goofy together.
In the photo, the actor is seen wearing a singlet white top and multicolour mini skirt while Ms Kapoor is seen wearing an orange tube dress. The two gorgeous starlets strike a pose for a sun-kissed photo. She backed the photo with, "happy 21st bday to my soul sister ily shanicakes." Apart from her besties' birthday wishes, mother Maheep Kapoor shared some beautiful snaps of her daughter which appear to be from some photoshoot. She backed these pictures with, "Happy 21st birthday my love". Whereas Shanaya's actor father Sanjay Kapoor shared a throwback picture in which we can see baby Shanaya in the arms of her father.
Captioning the picture, the adorable birthday note read, "Happy birthday my can't believe you're 21, time really flies, have a great great year and a super life ahead, we are so proud of you, can't believe I have missed your birthday first time in 21 years but the show must go on and I am so glad you understand that!"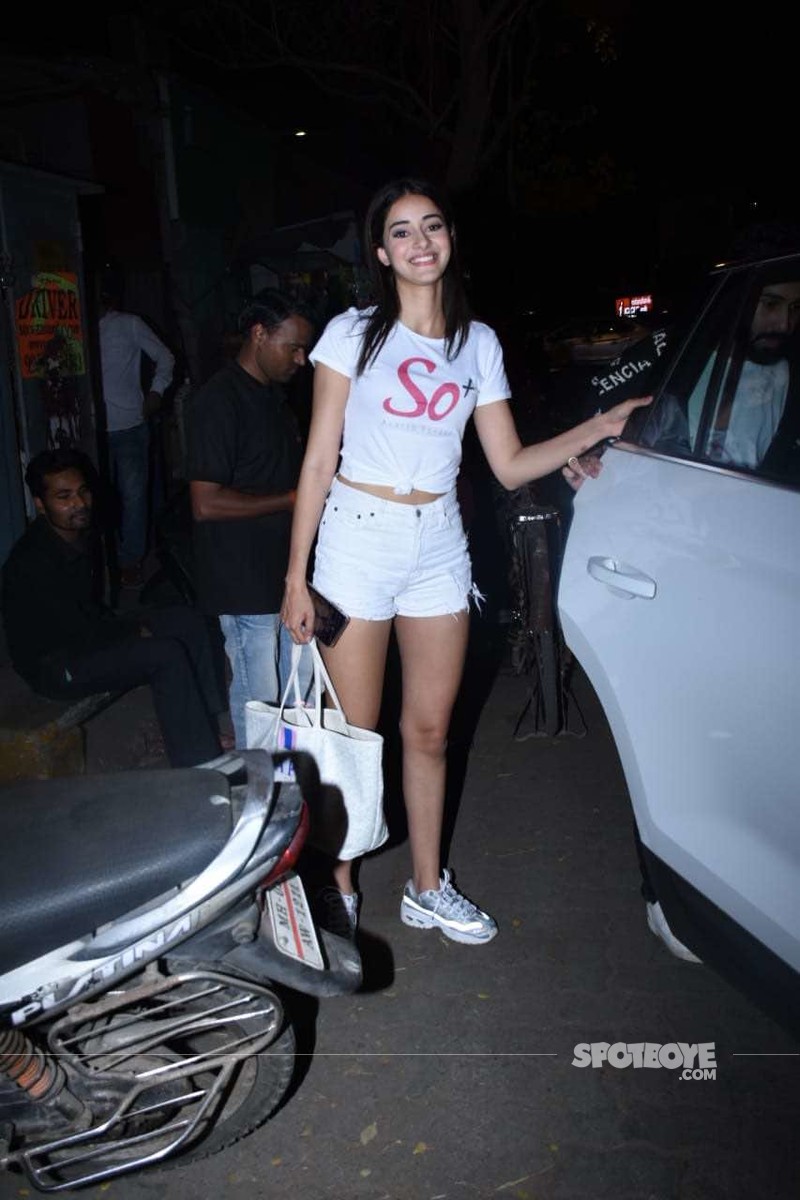 Image source: Instagram / ananyapanday