Apne 2: Director Anil Sharma Reveals Details Of The Film And Its Schedule- EXCLUSIVE
Director Anil Sharma shares the details of the shooting schedule of Apne 2, a sequel to the 2007 sports family drama, that will reunite Dharmendra, Sunny and Bobby Deol with the addition of a new family member, Karan Deol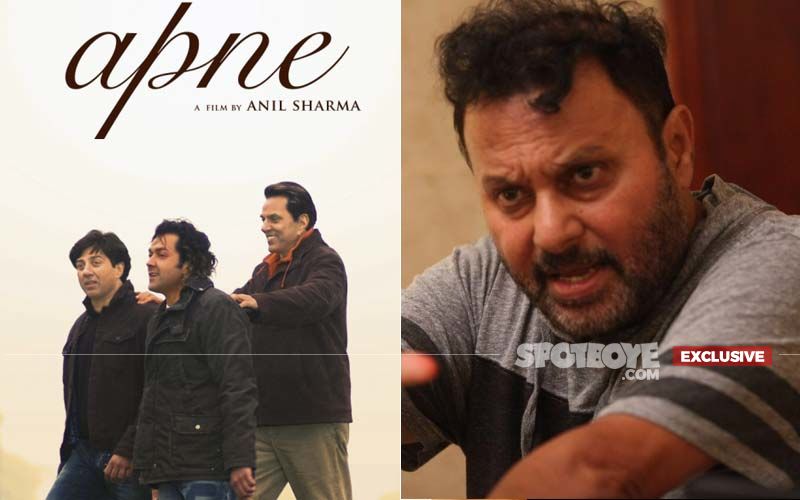 Yesterday, director Anil Sharma'a Gadar: Ek Prem Katha, featuring Sunny Deol and Ameesha Patel in the lead, completed 20 years. The iconic film had set a lot of benchmarks on the box office at the time of it's release. Gadar was also another feather in Anil's relationship with the Deol family. He had worked with Dharmendra before in Hukumat, and he went on to do multiple films with Sunny and also with Bobby Deol.
Anil was also the first director to bring the trio of the father and sons together on screen in the 2007 release Apne. Last year in November, Anil announced that he is returning with the sequel to the 2007 sports family drama, and this time along with the three Deols, he is also bringing the next gen Deol on board, with the Pal Pal Dil Ke Paas debutante Karan.
Talking about his relationship with the Deol family, Anil shares, "I worked as an assistant to Dharmendra sir on The Burning Train, when I was just 18. So, my relationship with the Deol family started from there. I was a kid then and a big fan of his, then we had Hukumat together which became a big hit. Dharam ji is such a nice man that he develops a relationship with everyone he meets. Whoever meets Dharam ji, they become his and he becomes theirs. Dharam ji and the whole Deol family is a very wonderful and beautiful family," he asserts.
Apne 2 was supposed to go on the floors in March this year, but due to the Covid-19 pandemic surge in cases, the schedule was pushed, and now Anil exclusively gives an update to Spotboye.com about the new schedule. "We will start shooting in September but we have to shoot in London, so as soon as London opens and travel restrictions get cleared, we will see accordingly. The release will also be delayed accordingly but right now it's difficult to talk about it since no theatrical release is happening at the moment," he informs.
Sharing details about the film, Anil reveals, "Apne 2 will be a very emotional film, set in the backdrop of boxing. Apne was about the story of Baldev Singh and his family, and Apne 2 will continue that." Now, Anil and Sunny have been friends and long-time colleagues, and both their sons have also been in the films, with Anil's son Utkarsh having portrayed Sunny's son in Gadar as a child artist. So, is there a film on the cards, with the two next gen actors together? "It is a thing of the future but hopefully we will surely do a project with Utkarsh and Karan together," he promises.
Image Source: Instagram/iutkarsharma/
anilsharma_dir
,
Communique PR