Arjun Kapoor Gives Avengers: Endgame A Bollywood Twist; Says 'OG Avenger' Raaj Kumar Defeated Thanos, Not Iron Man- VIDEO
Arjun Kapoor gave a hilarious twist to the MCU film Avengers: Endgame, where instead of Iron Man, OG Avenger Raaj Kumar defeats Thanos. Check out the spoof video, also featuring a scene from Nana Patekar-Raaj Kumar film Tirangaa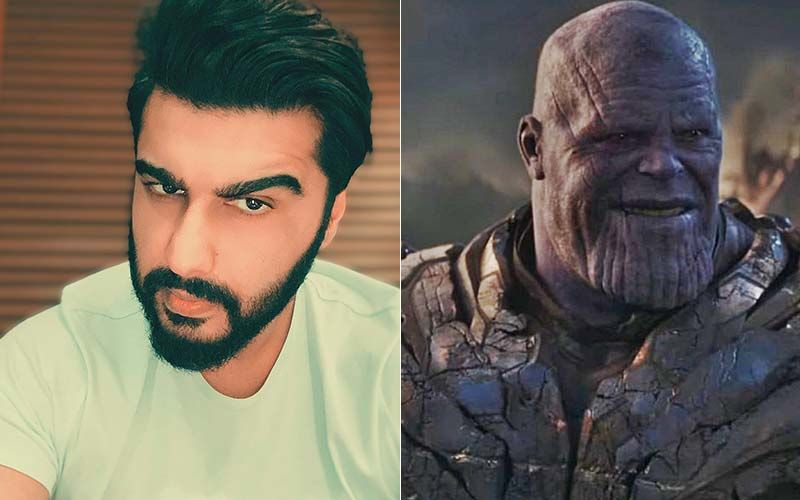 Bollywood actor Arjun Kapoor is known to have a great sense of humour. He is often seen trolling other stars like Katrina Kaif, Virat Kohli, and even his own girlfriend Malaika Arora and often pulls their leg, dropping hilarious comments on their posts. Arjun Kapoor makes social media a fun place and following him on Instagram is an absolute delight. This time around, Arjun Kapoor has given a hilarious twist to the MCU film Avengers: Endgame, where instead of Iron Man, OG Avenger Raaj Kumar defeats Thanos.
According to Arjun Kapoor, late actor Raaj Kumar is the original Avenger and not Iron Man. To prove the same, he shared a hilarious spoof video on social media. The video shows the iconic scene from Avengers: Endgame where the villain Thanos is seen snapping his fingers to destroy the world, but fails. He is shocked to see that it doesn't work, and in the film, he turns back to look at Iron Man, who has actually taken out the Infinity Stone.
However, in this spoof video shared by Arjun, we can instead see Thanos turning back, and it cuts to Raaj Kumar holding fused conductors. The scene is actually from Nana Patekar-Raaj Kumar film Tirangaa, and Raaj Kumar can be seen saying, "Fuse conductor nikal liye hain humne Gendaswamy". LOL! Sharing the video, Arjun wrote, "The OG Avenger Creator: @dipraj_jadhav_edits." Take a look:
In other news, Arjun Kapoor has also joined the list of celebrities who have supported Bhumi Pednekar's initiative 'Climate Warrior'. Sharing a video on Instagram, he urged fans to reduce the use of plastic on a day to day basis.
Image Source: Instagram/arjunkapoor, Pinterest