Arjun Kapoor's Sister Anshula On Battling PCOS At Age Of 14: 'I Started Waxing My Moustache, My Periods Were Excruciatingly Painful'
Anshula Kapoor reveals she was diagnosed with PCOS at the age of 14 and dealt with problems like facial hair, insulin resistance, weight gain, heavy, painful periods, and much more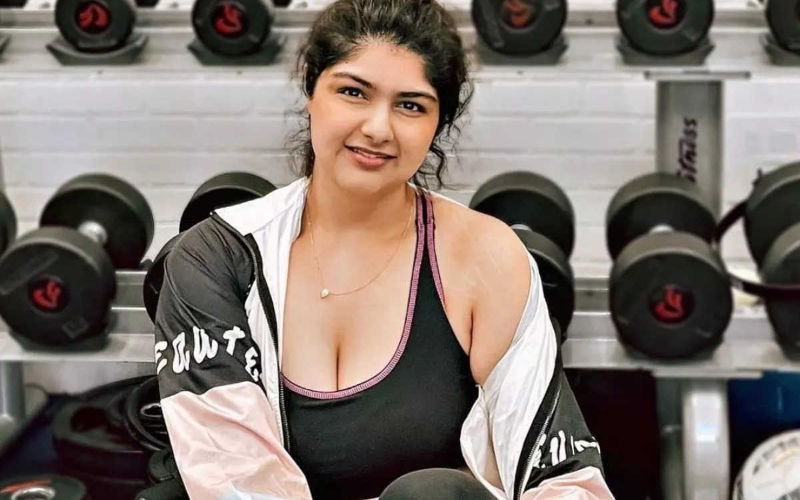 Arjun Kapoor's sister Anshula Kapoor has never shied away from talking about her journey and struggle with polycystic ovaries (PCOS). In her latest Instagram post, she revealed that she was diagnosed with PCOS at the age of 14 and dealt with problems like facial hair, insulin resistance, weight gain, heavy, painful periods, and so much more. Anshula even mentioned that when she was just in 10th std she started waxing her moustache and that her periods were very irregular and painful.
Taking to her Instagram handle, she posted a video of her talking about her experience with PCOS. She talked about how she used to miss her school days and recalled the time when her facial hair started getting intense. Alongside the video, Boney Kapoor daughter penned a long note asking fans how they manage their PCOS symptoms. Anshula wrote, "I was diagnosed with polycystic ovaries (PCOS) at the age of 14. Now, as an adult, I know how common it is. But at the time, it was never spoken about. I felt like I was the only one dealing with myriads of PCOS symptoms. Facial hair, insulin resistance, weight gain, heavy, painful periods, and so much more."
ALSO READ: Anshula Kapoor Wears Sexy Retro Bikini: Arjun Kapoor's Sister Pens Down A Note On Self Love, 'I'm Still Learning To Un-Hate My Body'
She added, "So, let's talk about it. If you've also been diagnosed with PCOS, tell me, how do you manage your symptoms? Let's share tips that have worked for us so that we can help others know that they aren't alone in this."

Interestingly, Anshula, daughter of producer, Boney Kapoor from his first wife, Mona Shourie Kapoor, has undergone drastic physical transformation and has been shelling out major fitness goals. Not just Anshula, even Sonam Kapoor had battled PCOS and shared her journey in a video titled 'Storytime With Sonam – Chapter 1: PCOS'.