Ashish Vidyarthi Reacts To Being Trolled For Second Marriage With Rupali Barua At The Age Of 57: 'I Read Derogatory Words Like Buddha-Khoosat'
Ashish Vidyarthi got married for the second time at the age of 57 to fashion entrepreneur Rupali Barua in an intimate ceremony in Kolkata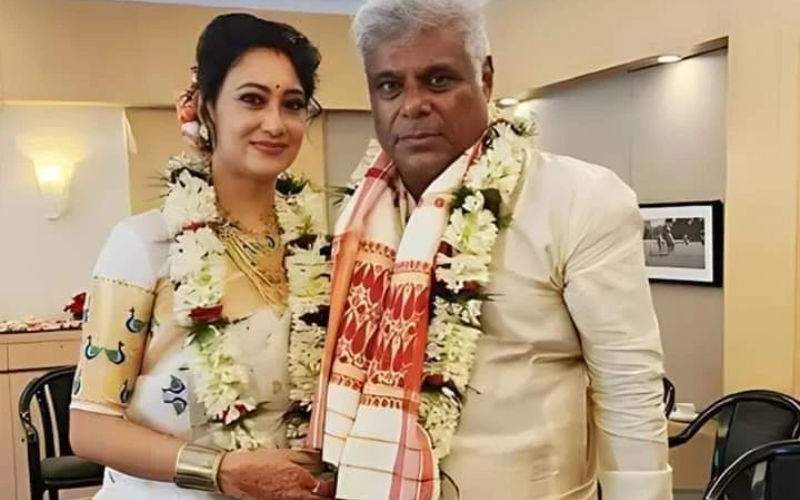 Ashish Vidyarthi shocked the entire nation with a landmark development around his personal life. The popular Indian actor got married for the second time at the age of 57 to fashion entrepreneur Rupali Barua in an intimate ceremony in Kolkata. Shortly after the images of the newly-wed couple, Ashish and Rupali, surfaced online, the internet went gaga over them. However, not everyone joined their happiness.

Instead, Vidyarthi was the victim of brutal trolls for getting married at such an age. However, recently in an interview, the actor opened up about the same.
Speaking about the trolls, Ashish said he read the comments on social media about him after he announced his second marriage to Rupli. In a recent interview with India Today, the actor said, "I read words like 'buddha-khoosat (a man who is old and decrepit)' and many more derogatory words. What is interesting is that it is a comment (being a buddha) that each one of us, whoever is saying that, we are passing on others who are older than us, and at the same time, we are giving that fear to ourselves, because each one of us, hopefully, will become old. We are telling ourselves, 'Hey, listen, don't do things just because you're old.' So, does that mean you're supposed to die unhappy? If somebody wants companionship, why should he not?"
The actor added, "What are these walls we are creating for everyone? A law-abiding human being, who's doing things legally, who's paying his taxes and is working hard. That person is making a personal choice, to get married, legally, to another person, who's also keen to have a family and live with love. It's a thing in which each one of us should actually be supporting each other rather than puncturing somebody else. That is something I did not expect and was shocked because throughout my life I have added value."
Ashish was earlier married to Piloo aka Rajoshi Barua, and they share a son named Arth. Ashish and Piloo got a divorce in 2022. He was recently seen in Arjun Kapoor and Tabu's 2023 film Kuttey.
Image Source: Instagram