Ayushmann Khurrana And Aparshakti Khurana Buy A Lavish Home In Panchkula; 'Looking Forward To Making Beautiful Memories Together'
Ayushmann Khurrana and Aparshakti Khurana have bought a new family home in Panchkula, near Chandigarh. Ayushmann and Tahira got the house registered on their names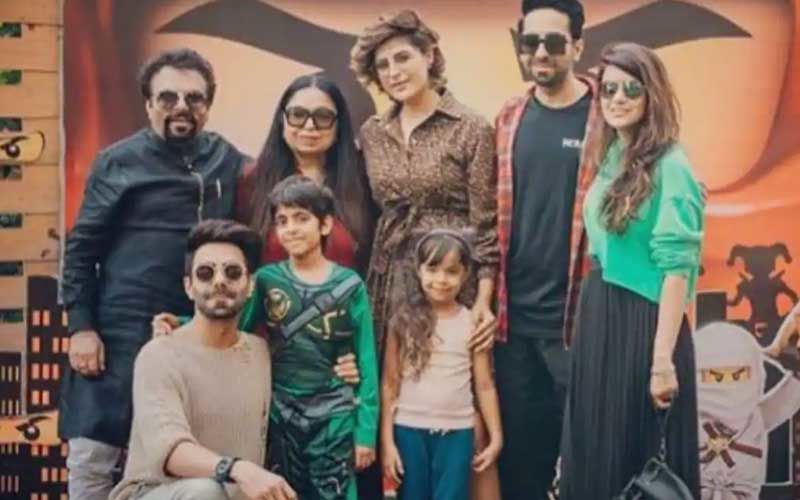 Soon after the lockdown was lifted, actor-brother duo Ayushmann Khurrana and Aparshakti Khurana dashed off to their hometown in Chandigarh. Apart from spending their quarantine time with family, Khurrana has now taken a step ahead to be with their family together. As per the latest online reports, Ayushmann Khurrana and Aparshakti Khurana have bought a new family home in Panchkula, near Chandigarh.
Speaking about buying the lavish home Ayushmann told IANS, "The Khurranas got a new family home! The entire family decided to buy this new home in which the entire Khurrana family can now stay together. We are looking forward to making new and beautiful memories of our new address." Speaking about the worth of their new abode, as per the latest TOI report, the new Khurranas address.
The report states that on July 6, Ayushmann aling with wife Tahira Kashyap were snapped at Tehsil office in Panchkula. The duo got the new house registered on their names. A source from the Tehsil office revealed to TOI that they bought a house in Sector 6 of Panchkula. "He came to get the house number 21 registered at the Tehsil office," revealed the Tehsil officer.