Baahubali Star Rana Daggubati's New Pic Leaves Fans Worried, Concerned Fans Ask 'Why So Thin?'
Rana Daggubati had earlier laid to rest all rumours of him getting a kidney transplant in the US. However, his recent picture on Instagram got fans worried once again and they expressed their concern asking why he looked so thin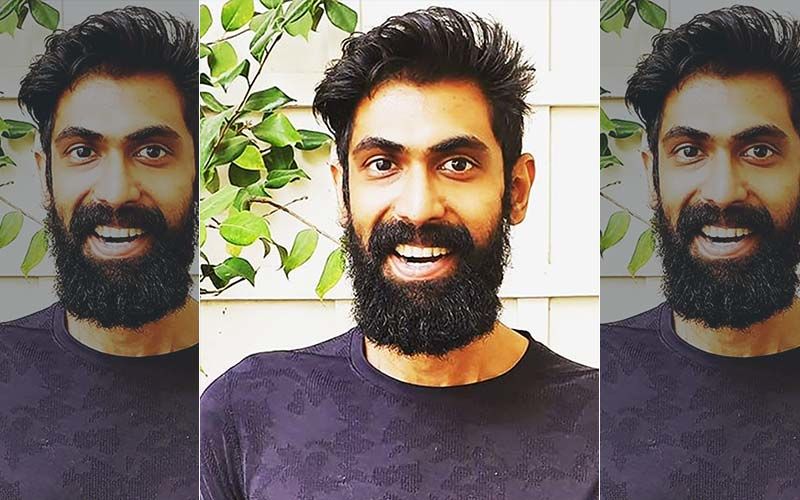 Rana Daggubati
, who is best known for his role in the hit film Baahubali, had earlier made a lot of headlines, not for his movies, but rather for rumours circulating around his deteriorating health and him getting a kidney transplant in the US. There had been reports that suggested Daggubati had a chronic kidney condition and that he was headed to the US to get a kidney transplant. However, later, the actor himself laid all the rumours to rest by replying to the comments and assuring his fans that the reports were untrue.
Now, Rana Daggubati took to Instagram to post another picture where he can be seen promoting a brand.Rana Daggubati looks very thin in the picture, in contrast to how he looked when he left India a few months ago. The actor is wearing a blue t-shirt and looks rather lean as he smiles. The post immediately caught his fans' attention and a lot of his fans expressed their concerns over his appearance. Fans asked Rana if all is well and whether he is alright or not. One fan commented, "You're looking too sick Are you fine ?" while another fan wrote, "Yes ...i thought u r preparing for some movie...that makes u so thin....I hope everything is fine." Take a look at the picture here:
Earlier Rana Daggubati had assured everyone that he is fine. He was quoted by IANS, "I think there was enough speculated about it and I am tired of clarifying that I am absolutely fine and healthy. So I think rumours about my health are now a boring topic. Whenever I leave Hyderabad, people get apprehensive, but I am thankful for the love and the concern people have been showering on me."
Image Source: Instagram/ranadaggubati