Says R Balki, while talking about his upcoming film Shamitabh.
Cheeni Kum and Paa director R Balki is ready with his third film Shamitabh which hits the theatres on February 6. SpotboyE.com caught up with him at his Khar office. Excerpts from the conversation that followed:

Why did you take four years after Paa to come up with Shamitabh?
Watching movies is a far more pleasurable and easier process than making them. I was just watching films. I fell that unless you have an idea that needs to be communicated, you shouldn't make a film. Besides, I gave 18 months to the production work of my wife's (Gauri Shinde) maiden directorial English Vinglish.

How did you think of Shamitabh?
I was headed to meet Bachchan on his 69th birthday. I didn't know what gift I should take for him. Gauri was not in town, else she would have advised me. My driver was on leave and I took a cab (pauses).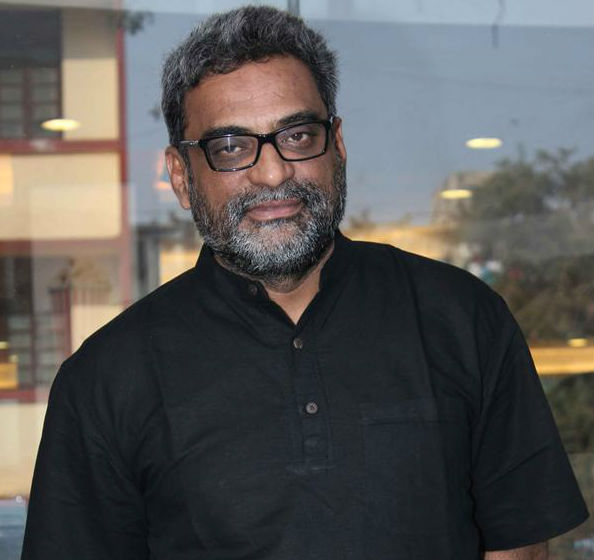 Go on...
I got stuck in a traffic jam at S V Road for an hour, when suddenly an idea hit me which I felt should be communicated. I went up to Bachchan and whispered the idea to him. And I added: This is my gift to you. If you like it, I shall write it as a film.

And?
Bachchan replied: When do we start? (smiles)

What is the film about?
The film is about teamwork. It's a story which spells out that nobody can succeed alone. The film's title which is a combination of Dhanush and Amitabh's names exemplifies so.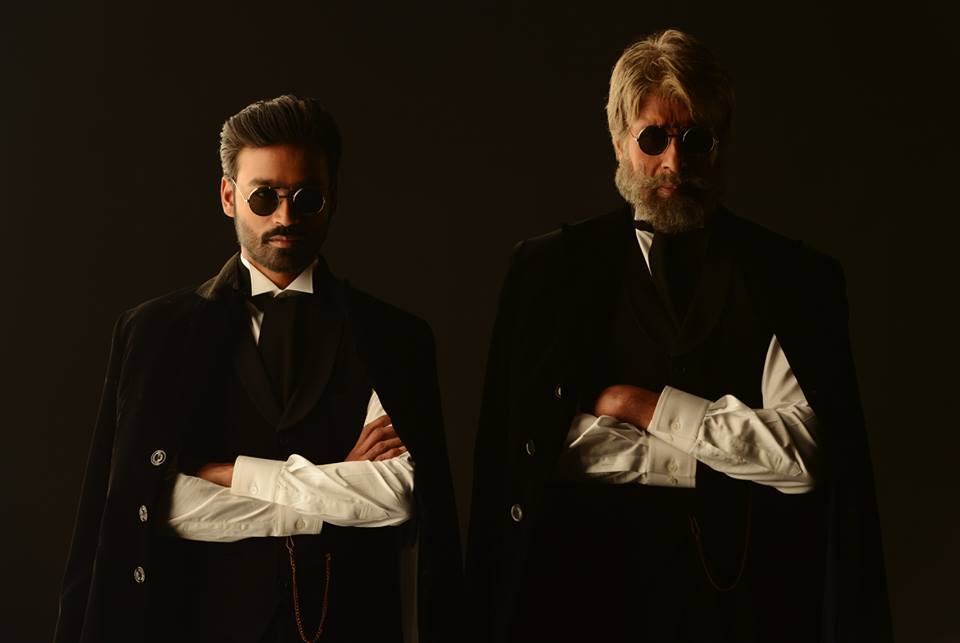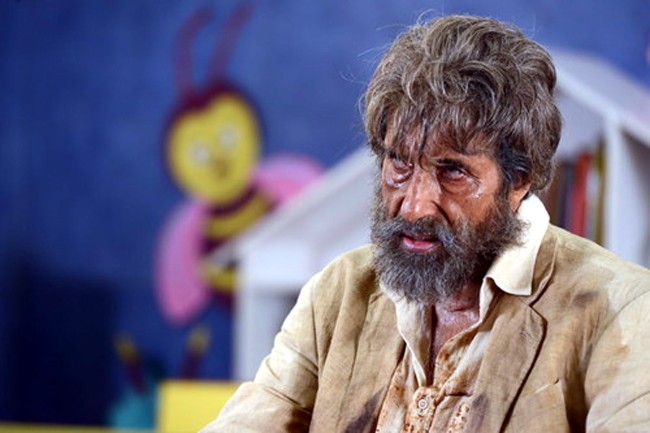 Dhanush was not your first choice. You wanted Shah Rukh Khan in Shamitabh...
Shah Rukh and I were in talks. He is fantastic and I enjoyed interacting with him. There can be many reasons to why a certain thing doesn't happen. And then I found Dhanush.

How did that happen?
Bachchan and I were discussing who should be cast in the regional versions of Shamitabh if I ever made them. I said that I would cast Dhanush in the Tamil version. Bachchan shot back: Why not Dhanush in the Hindi version? And then I tailored the script a bit. No actor fits straight into a character. A star is bigger than any character in our country.

You have made three films with Bachchan. How is it shooting with him?
We have had a lot of fights. He throws many tantrums and so do I. But, we have a healthy relationship. We are here to make a film and not to be friends. The film must be made in the way it should be made, regardless of who agrees and who does not. We are creative people and we have our opinions. We all fight with each other don't we? Film-making is like working in an organisation.

Is Bachchan your favourite?
Yes. He is not an actor, he is not a star. It would be demeaning him if you categorise him in either category. He is an entity by himself. There maybe stars who get a bigger opening for their films than he gets for his, but as a person he'll always be bigger than anyone and everyone.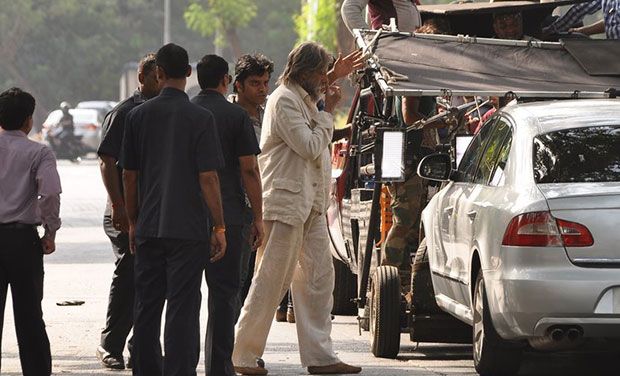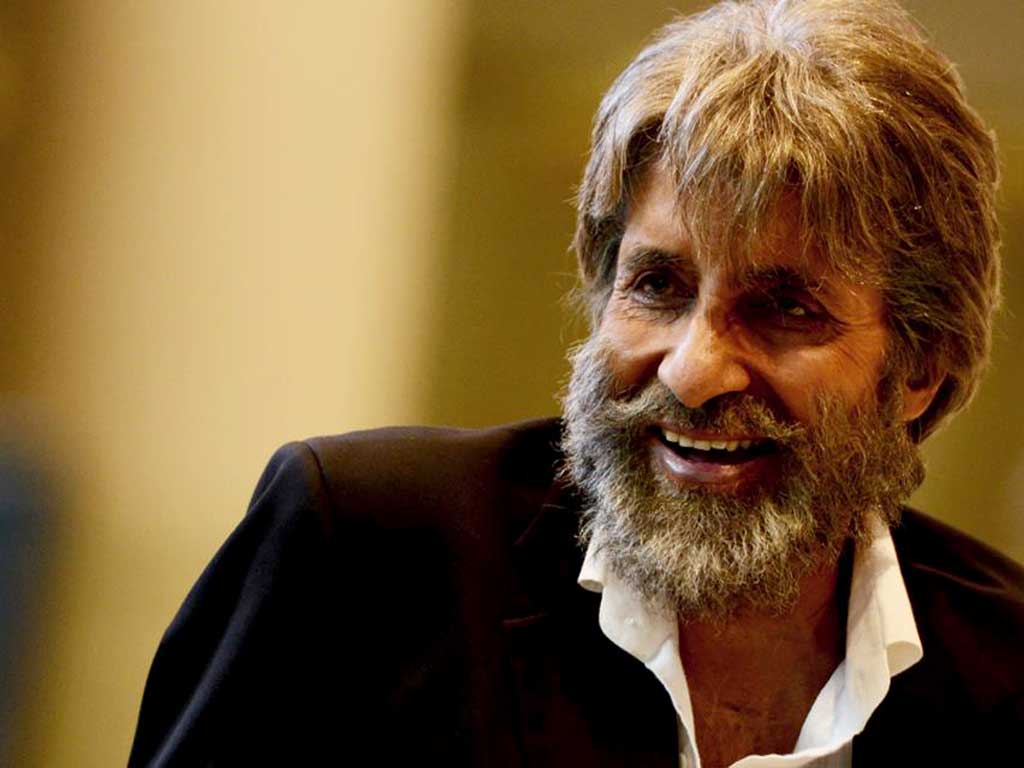 He has been in every movie of yours, so far...
I think we are very lucky to be living in an era where we have Mr Bachchan. If you are fortunate enough to get an idea which suits him, why on earth would you cast anyone else?

How did you think of having Akshara on board?
I first saw her outside Empire Studio (Andheri). She was a tomboy with very short hair then. Later I found out that she was Shruti Haasan's sister. Then I met her in Shruti's presence. She never wanted to act. She wanted to direct.

You had a fleet of filmmakers shooting as actors for Shamitabh...
Karan Johar, Rajkumar Hirani, Ekta Kapoor, Mahesh Bhatt, Anurag Basu, Rohit Shetty, Javed Akhtar and my wife Gauri are in the film. They all were generous to have obliged. There is a stage in the film where producers and directors come together for a purpose.

Rekha too has a cameo...
Yeah.

Weren't you tempted to have Bachchan and her in the same frame?
No, I didn't want to distract the audience from the story. Rekha provides a twist in my tale.

Your films are quite original. Have you been tempted to indulge in a remake?
Film-making is a laborious process. If a film has already been done, why do it again?

Are you expecting Shamitabh to amass big collections at the box-office?
Shamitabh is bigger than Cheeni Kum and Paa put together. It is not a film that will disappear after its first weekend. I feel it will get a bigger opening than my two previous films which grew as a result of word of mouth.

What's in your mind for your fourth film?
No idea yet which I feel should be communicated (smiles).