If you thought that Bigg Boss 10 contestant Akanksha Sharma is biding her time having negative thoughts about her life after her failed marriage with Yuvraj Singh's brother Zoravar, this one is for you.
Akanksha is fast penning a book titled Alis Volat Propriis, which means: She Flies With Her Own Wings.
The book is a collection of short stories, some of which are inspired by the tough times that Akanksha had in her bad marriage with Zoravar which has ended in Court. For those who've come in late, Akanksha is fighting a legal battle with Zoravar and strongly believes that her mother-in-law Shabnam ruined her marriage. She was extremely vocal about this in both her interviews to SpotboyE.com till date (
Why Yuvraj Singh's Sis-in-law Could Not Have SEX With Her Husband,

Nov 2
), (
Have SEX in your married life, Yuvraj's Sis-in-law Told By Her Husband's Friend, Nov 30
).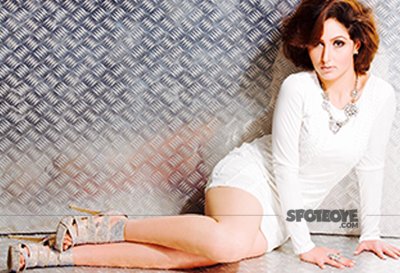 When contacted, Akanksha confirmed and said, "Yes, you have heard it right. I am writing a booktitled Alis Volat Propriis, it's all about Woman Empowerement."
And what triggered her off to do this, we asked? Replied Akanksha, "Well, I thought about it in May 2016, a few months after I separated from Zoravar. And yes, there will be references to some of the incidents in my married life of course. All that happened with me in my marriage drove me to put my experiences on paper," then added, "But I am going to camoflouge it by not using my name in that short story where the incident comes up."
Why not write a book only on her traumatic marriage, we asked? "No, I would rather put forth a collection different stories and keep them short for quick reads. Besides my marriage, I also want to talk about some other things in life which I strongly feel about."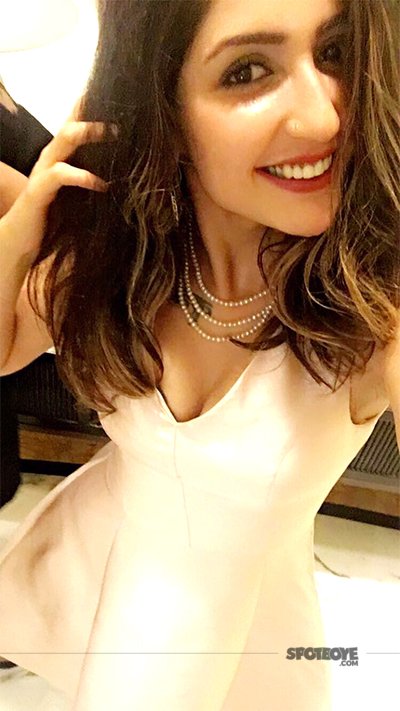 Such as? Pat comes the reply: "Such as, why should a woman behave differentlly just because she is a woman? Why does your gender decide what you behaviour in society should be? Many parents too ingrain bizarre, different ideas into their daughter's head and bring up their sons with far more priveleges."
Akanksha who writes mainly at night, says she will be settling in Mumbai from January 2017 onward. "I am up for good work in TV and films both. However, I refused a TV show on Life OK recently because frankly it had nothing much to offer, it was just a cameo. But you will see me on screen soon- big or small. That's my ultimate goal now," she signs off.
Akanksha may not have said it in many words, but we can read between lines that the book in question will have juicy details about her fights with her mother-in-law. Shabnam, are you reading this?


Thumbnail Image Source: naidunia