Bell Bottom: Lara Dutta Reveals The BEST Reaction She Received For Her Transformation Into Former Indian PM Indira Gandhi For The Akshay Kumar-Starrer - EXCLUSIVE
Lara Dutta, who stumped everyone with her transformation into former Indian PM Indira Gandhi in the recently released trailer of Akshay Kumar's Bell Bottom, reveals the best reaction she has received for it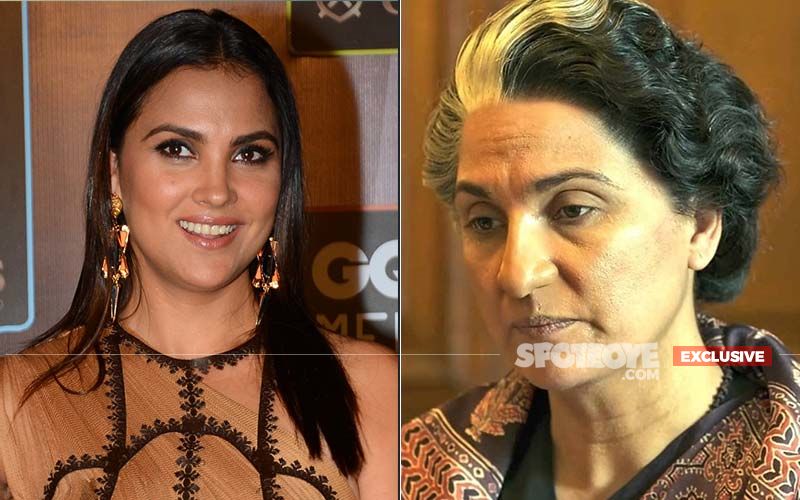 On Tuesday, when the trailer of Akshay Kumar, Vaani Kapoor, Lara Dutta and Huma Qureshi-starrer Bell Bottom was unveiled, it took a while for everyone watching it, including the laymen and the film fraternity, to recognise where was Lara in the film. It was eventually deciphered that the impeccable actress portraying the former Indian PM Indira Gandhi's character is indeed her. After the trailer dropped, the netizens were astounded by the transformation that Lara had gone through for the role.
Soon after, several appreciations and reactions started pouring in for the actress including Riteish Deshmukh, Kunal Kohli and Akshay himself among others. But in an exclusive chat with SpotboyE.com, the actress revealed the best and most special reaction she has received for her transformation. "The best compliment that I got is from my father," she reveals.
The actress goes on to explain why his approval meant such a great deal to her. "When my dad was in the Air Force, he used to be Indira Gandhi's personal pilot, so he knew her personally and had interacted with her on a personal level for many years. So, to convince him was extremely important for me. Rest of the compliments from others are also good but for him to say, 'Yes, wow, I am smitten by the similarities' was a huge compliment for me that really made me feel good," she gushes.
Since her father worked with the former PM closely, she must have taken some tips from him about the Iron Lady Of India to enhance her portrayal of her. "As part of my prep before the film, I saw a lot of videos of her with my director Ranjit Tewari. I also saw a lot of her archived footage, but the nuances that I learnt about her, I got them from my dad. The little things he told me about her, that was what made a huge difference. By looking at videos, you can learn only a little, but learning about how she used to interact with people, how she used to give commands, handle her saree or how was she when there were people around her, these valuable insights about her, I learnt from my dad and his personal experience with Indira Gandhi," she concludes.


Image Source: Instagram/larabhupathi , youtube/poojaentertainment