Amitabh Bachchan, who turned 73 today, organised a press meet to thank fans and well-wishers for their warm birthday wishes.
"I am lucky to be loved by so many people," an emotional Big B said.
The meet was held at Janak, his office building in Juhu.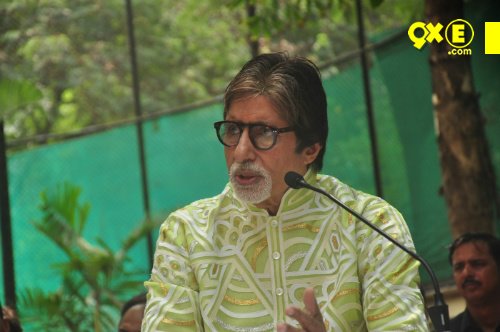 The actor spent the day with his family. "Like every year, I celebrated with my family. There's no greater blessing than having your family around. There was a time when I used to celebrate this occasion with my parents. Today, I myself am a grandfather; time passes you by."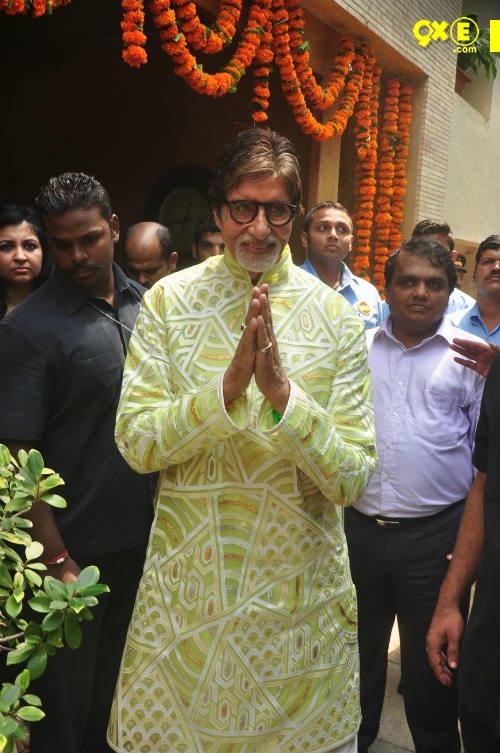 Big B, who is all set to return to the small screen with a show titled Aaj Ki Raat Hai Zindagi, said it's his attempt to give back to the society. "We have tried to eradicate evil and spread positivity through it," he explained.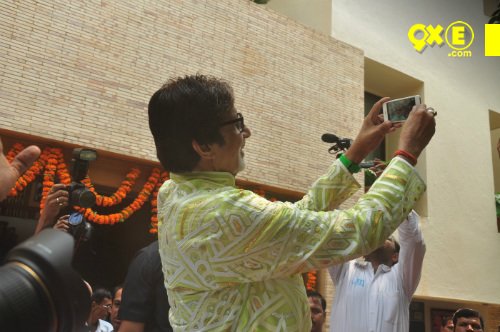 The show, which will be aired on Star Plus from October 18, will showcase people's kindness towards society.
So, did he cut the cake? "No, I have given up that practice. Not because of any health reasons or anything, just like that," he said.
Calling Dilip Kumar and Waheeda Rahman his inspirations, Amitabh said he also loved the stars of today. "Salman Khan, Ranbir Kapoor, they are all doing such amazing work. I am also learning a lot from the current generation ," he noted.
Though the actor is in a happy space both professionally and personally, he does have some regrets. "I wish I could have spent some more time with my Babuji (Harivansh Rai Bachchan). I think I am extremely lucky to have spent more than 60 years with him (the great Hindi poet died in 2003), but I still wish I had more time," he said.
image source: Manav Manglani