Bipasha Basu Opens Up About Her FIRST Pregnancy With Karan Singh Grover! Recalls The Day She Found Out She Was Pregnant-READ BELOW
Bipasha Basu, who married Karan Singh Grover in 2016, shared that they have been trying for a baby since before 2020, but stopped due to pandemic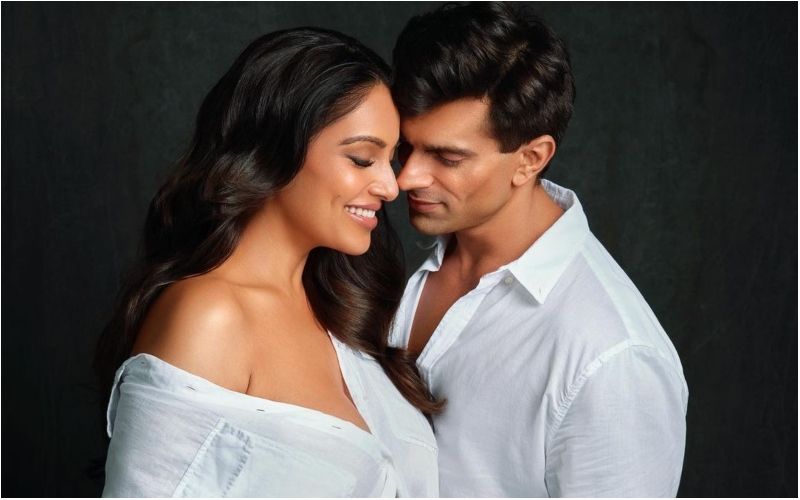 Bipasha Basu and Karan Singh Grover surprised their fans as they announced their first pregnancy on August 16, 2022. They confirmed the same via a bold maternity shoot which has been taking the internet by storm.

Bips looked piping hot in a white shirt while showing off her baby bump. Notably, soon after they shared the news, congratulatory wishes started pouring in from celebrities and fans for the soon-to-be parents.
In a recent interview with Hindustan Times, Bipasha got opened up about the moment she and Karan learnt of their pregnancy.
Recalling the iconic moment, she said, "It was a very emotional day. I remember me and Karan ran to my mother's house just the way we were, she was the first person I wanted to tell. Everyone was emotional. It was my mother's dream that me and Karan have a baby. I always had faith we will, and it happened. I am more than grateful for this."
During her interaction with Hindustan Times, she also explained that the husband-wife duo had everything planned and their focus was set on starting a family for a long time.
"The plan was definitely to focus on that in life. I was actually not taking up any kind of work, because I wanted to have a baby, then start working immediately again. It took me a little time. In 2020, we completely dropped the idea because we didn't know where the world was going, so for one year we took a break from trying. In 2021 we decided to try again, and God has been kind, we conceived," Bipasha said.
The couple got married in a grand wedding ceremony in the presence of their friends and colleagues from Bollywood in attendance. Bipasha was 37 and Karan was 34 when the two decided to get married in 2016.
Bipasha even said that getting married late is a blessing as there is more clarity to take decisions and responsibility. Elaborating on the same she said, "When you find a partner late in life and settle down late, as a person you are extremely mature and responsible and know when exactly you will be responsible enough to give birth to another life. It was a proper decision between us. We decided to not have one until we are able enough."
Talking about the bodily changes she will be going through, the actor feels that it's all about loving your body no matter what at all times.
"This is another stage I am going through in my life. A woman's body changes at this point. When I thought about pregnancy, I never really thought my body is going to change so much. Ever since I started this journey, there have been a lot of changes, and I am absolutely comfortable with everything," she shared.
Image Source: Instagram