Bollywood Stars' Drugs Controversy: Not Just KJo, Open Letter By 'Not Kangana' Takes On MS Dhoni Too
An open letter has emerged online by a mysterious twitter account named 'Not Kangana'. While the letter is addressed to Karan Johar, it also takes a dig at 'The Finisher' MS Dhoni and his match finishing skills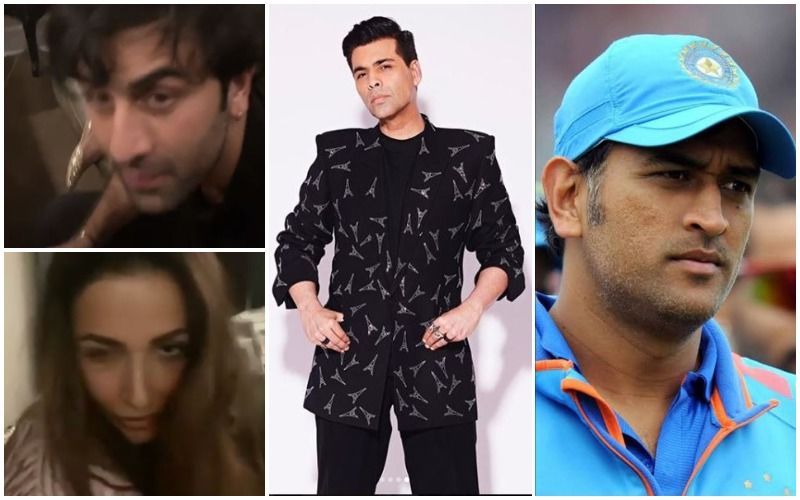 Karan Johar's video from his grand house party has stirred up a real hornet's nest and has evoked a lot of reactions right from politicians to actors. The video, that featured the who's who of Bollywood included Deepika Padukone, Ranbir Singh, Shahid Kapoor, Varun Dhawan, Malaika Arora, Arjun Kapoor, Vicky Kaushal and politico Milind Deora's producer wife, Pooja Shetty Deora. A few days ago, Akali Dal spokesperson Manjinder Sirsa shared the video and alleged the stars to have been in a drugged state.
Now an open letter from a mysterious account has surfaced online and it takes a dig not only at Karan Johar, but also at cricketer MS Dhoni.
Off late, cricketer MS Dhoni has come under the critics' radar for his match finishing skills. Originally known as 'The Finisher', for his extraordinary knack at finishing games, has been criticized for waning off in recent times. In the open letter by 'Not Kangana', a reference has been made comparing Karan Johar's marketing and PR skills to MS Dhoni's match finishing skills. The letter reads, "You were never a good filmmaker but once upon a time you understood marketing and film PR well. Off late your understanding of the above-mentioned subjects is resembling a certain MS Dhoni's match finishing skills."
The letter, which has been addressed to Karan Johar, raised some questions to the filmmaker as to what he was thinking while shooting the video and putting it out on social media where the stars can be seen in a vulnerable and intoxicated state.
Image Source: Zedge.net/Instagram/karanjohar