Bramhastra Dialogues Massively TROLLED: Ayan Mukerji Reacts; 'It May Have Sounded Better On Paper Than It Came Across To Certain People'
Ayan Mukerji, in a recent interview, reacted to the criticism that Brahmastra's dialogues have received, especially between Ranbir Kapoor and Alia Bhatt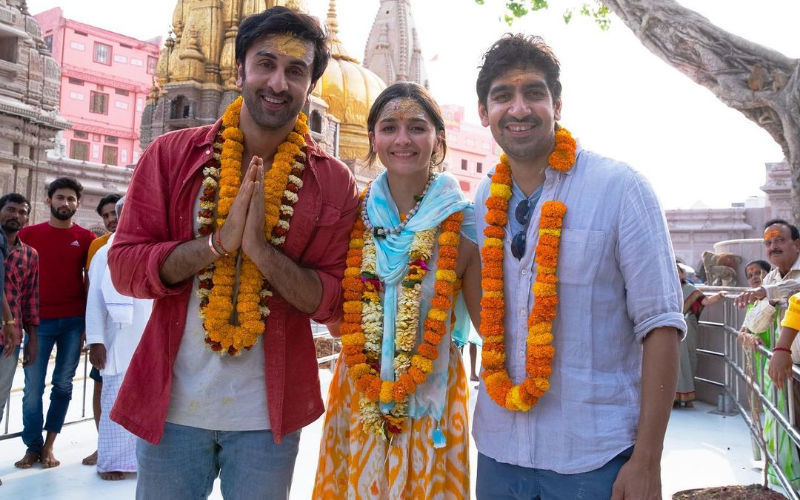 Alia Bhatt and Ranbir Kapoor starrer 'Brahmastra: Part One Shiva' is already entertaining the audience. The magnum opus has become the highest-grossing Hindi film of the year. The film is not only entertaining the audience in India but also across the globe. Though the film is doing great in numbers at the box office, the film is also being criticized and has become debated on social media platforms. Ayan Mukerji, in a recent interview, reacted to the criticism and has set the record straight.
In a recent interaction with Indian Express, Ayan Mukerji, the director of the film, opened up about the criticism regarding the weak writing of the film and dialogues. He was quoted saying, "I heard that. Can you tell which parts exactly? Is it overall, throughout the film?."
Ayan further added that he learned from the audience's feedback. He even mentioned that critics play an important role in shaping future films. Talking about the love story bit and the track involving the lead actors Alia and Ranbir, he mentioned that the film is basically a love story in a fantasy world. He asserted, "so mostly it is the love story. Well, I am observing. The feedback from audience, critics is very important to shape what we do in the future. I am learning from everything. But today is Brahmastra's day six in the world, and it is an extremely new beast in the jungle of films. I am waiting for water to find its level a little bit. The love story was all my desire. To create this idealistic love story in the fantasy world.".
Adding to this the captain of the ship mentioned that he thought a love story will give a soul to the film. And love is the greatest source of energy. He continued, "I thought this would give the film a soul. That the greatest energy comes from within you and the greatest form of energy is when you are in a state of love. It may have sounded better on paper than it came across to certain people. But, when Kesariya came out, for the first 48 hours all we heard was, 'Oh God why did they do this with love storiyan.' But the song continued to be a blockbuster, and nobody talks about it today. So, point noted."
He further mentioned India has a diverse audience and each one's view towards the film is different. As it has only been six days since the fantasy drama's release, he told everyone to wait for 30 days and then take notes to take the next step in making future movies.
Talking about the film, Brahmastra was released in cinema halls on September 09, 2022. Besides Alia and Ranbir, the film also stars Amitabh Bachchan, Nagarjuna, and Mouni Roy in pivotal roles. Reportedly, the second part of the film will be released in theatres in December 2025.
Image Source: Instagram