BREAKING! Salman Khan Death Threat Case: Gangster Rekki, Two Others Who Planned Actor's Murder ARRESTED While Trying To Flee Border-Report
The three alleged perpetrators who targeted Salman Khan and his father Salim have been arrested in a combined operation by the Delhi Police, Central Agencies and AGTF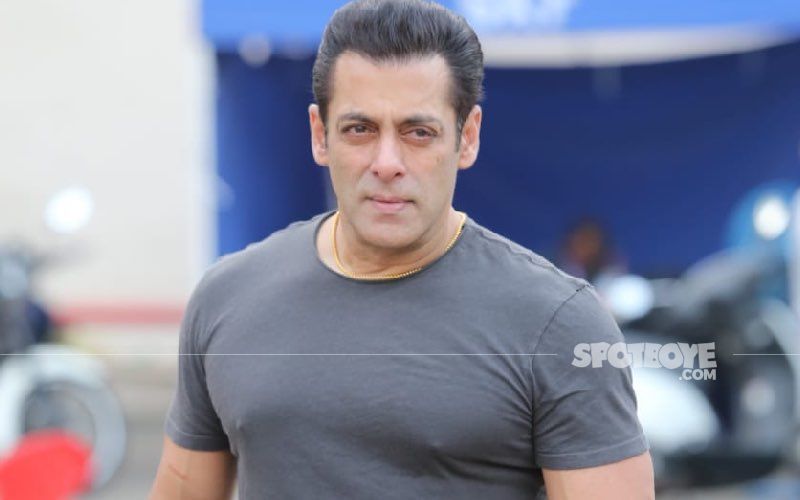 As per the latest report, the three alleged perpetrators who targeted Bollywood superstar Salman Khan and his father Salim Khan have been arrested. Cops nabbed them while they were trying to flee to Nepal across the Indo-Nepal border in West Bengal. Their arrest came as a result of a joint operation carried out by the Delhi Police, Central Agencies and AGTF to arrest the final and main shooter in Sidhu Moosewala's murder case.
As per a Bollywoodlife report, one of the arrested accused is identified as the notorious gangster, Rekki. The identities of the other two persons are yet to be disclosed. It is being said that this shocking news has been disclosed by Punjab DGP Gaurav Yadav. He revealed that the three alleged perpetrators were arrested while attempting to flee to Nepal across the Indo-Nepal border in West Bengal. The DGP Gaurav Yadav also revealed that one accused named Kapil Pandit was earlier arrested in connection with the Punjabi Singer Sidhu Moose Wala shooting case. The accused admitted that they did a Rekki and the other two have been arrested for the hit on Salman Khan and his father. ALSO READ: S
HOCKING! Salman Khan And His Father Salim Khan Receive Death THREAT Letter; FIR Registered-Report
In June this year, Salman's father and veteran writer-producer Salim Khan received an anonymous threat letter threatening to kill them. The Police Official said that on Sunday morning, Salim as part of his daily morning routine was sitting on a bench at the Bandra Bandstand after a walk when an unidentified man handed him a letter that read, "Moose wala jaisa kar dunga." Following the death threat, Mumbai police issued a weapon license for self-protection to Salman Khan last month.