CBI For Sushant Singh Rajput: Family Releases Statement Post SC Verdict: Those Involved In The Dastardly Crime Will Be Brought To Justice
Sushant Singh Rajput's family releases a statement after the SC's order that CBI will take over the investigation into Sushant's death case.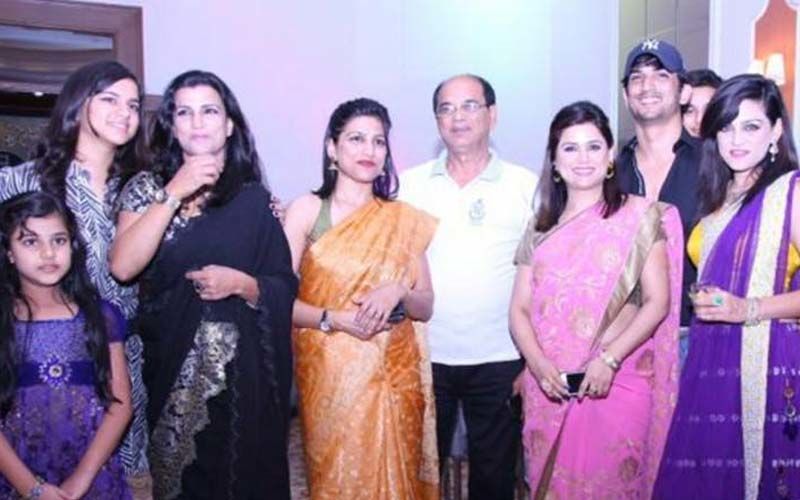 The CBI will take over the investigation into actor Sushant Singh Rajput's death, ordered the Supreme Court, on Wednesday. The Court also observed that the FIR registered in Patna based on the complaint filed by Sushant's father KK Singh was correct and that Bihar had the right to refer the FIR lodged by Sushant's father to CBI. Now, post Supreme Court's verdict, Sushant's family has released a statement.
It read, "We, Sushant's family thank our friends, well-wishers media and millions of fans worldwide for their love for Sushant and support for us. We are particularly thankful to Shri Nitesh Kumar, Hon'ble Chief Minister, Bihar for setting the wheel of justice in motion. Now that the country's premier investigating agency has taken over, we believe that all those involved in the dastardly crime will be brought to justice."
The note further read, "We believe that public trust in institutions is important. Today's development has reaffirmed our faith in India as a robust democracy. We love our country more than ever."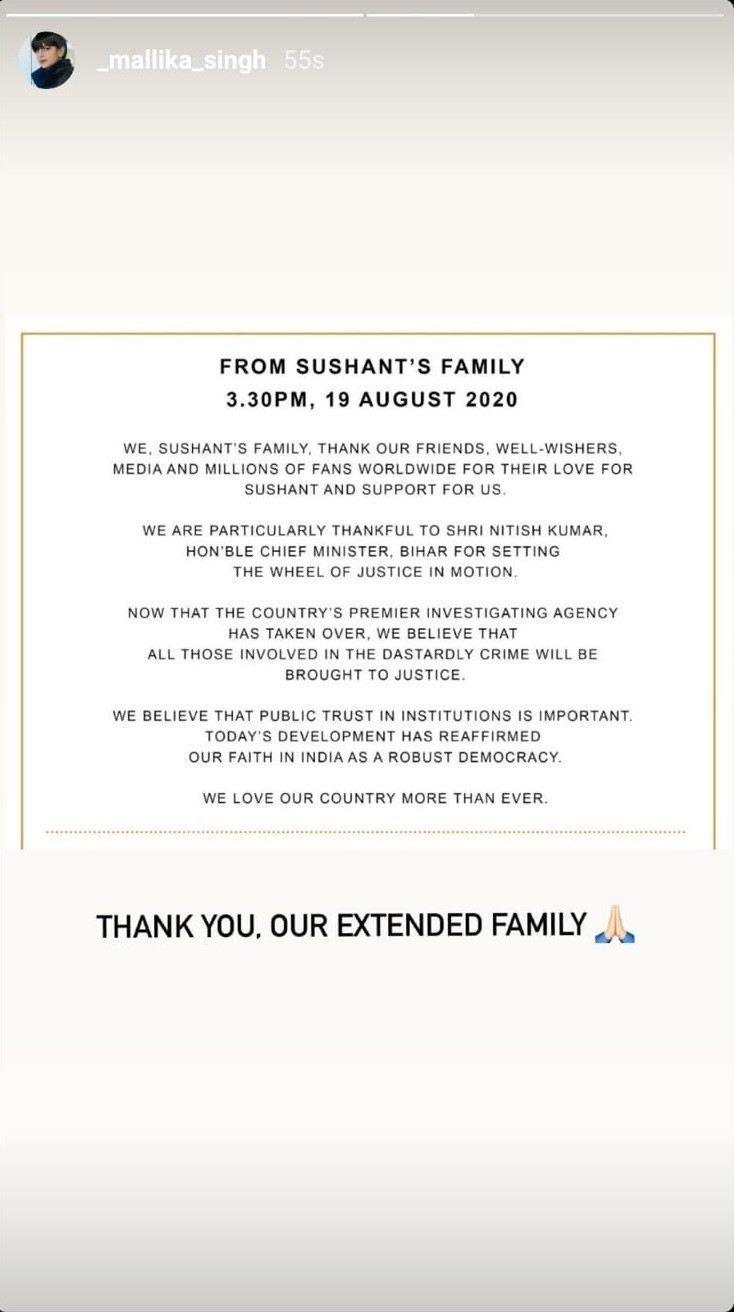 The statement was shared by Sushant's niece Mallika Singh. Sharing the statement, she thanked Sushant's fans who relentlessly demanded a CBI probe. She wrote, "Thank you, our extended family."
Meanwhile, as per Times Now, the CBI team has written to BMC commissioner seeking permission to visit Mumbai. CBI has also reportedly sought permission for exemption from quarantine.
Read more about it here.
Image Source: Wish Qatar