CM Uddhav Thackeray To Honour Pyarelal Sharma, Prem Chopra, Nana Patekar And More With Master Deenanath Mangeshkar Awards
Deenanath Award to be held on November, 24,2021 will see Nana Patekar, Prem Chopra and many others being honoured for their work in the field of art, music and drama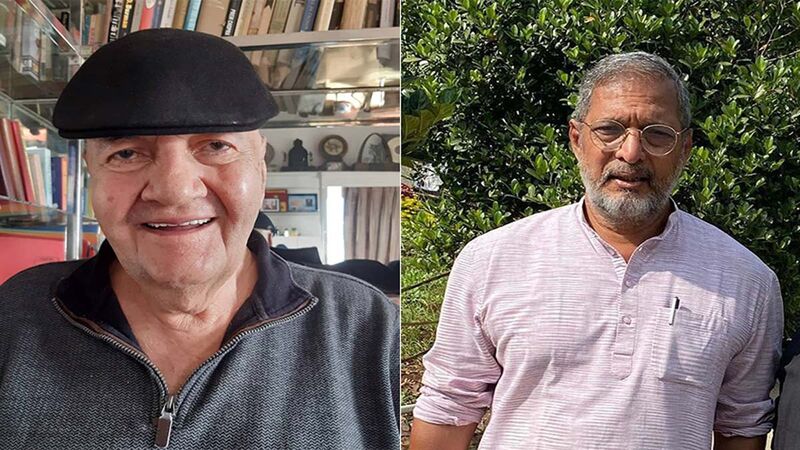 Master Deenanath Mangeshkar Smruti Pratishthan has been hosting the prestigious Deenanath Award and other awards for years now to felicitate scholars from the field of music, drama, art and social work, will be held on November, 24,2021 at Deenanath Mangeshkar Natyagriha. The event will be graced by Maharashtra Chief Minister Shri Uddhav Thackeray, who will be seen presenting these prestigious awards to the legends. This year Jeevan Gaurav Puraskar of the Master Deenanath Mangeshkar Award will be presented to legendary Pyarelal Sharma for his contribution in the field of Indian music and the cine industry.
Usha Mangeshkar will be given the Deenanath Puraskar for her contribution to music. Singer-composer Meena Mangeshkar-Khadikar will be conferred with Deenanath 'Vishesh Puraskar'. Actor Prem Chopra will also be conferred with Deenanath 'Vishesh Puraskar' for his contribution to the cinematic world. Nana Patekar will be felicitated with Master Deenanath Vishesh Puraskar for his contribution to theatres and the cinematic world. MP –Rajya Sabha and Editor of Saamana, Sanjay Raut, will also be honoured for his service in the field of editorial.
Veteran actress Mala Sinha will also be awarded at this prestigious award function. For his contribution in the field of literary arts, Santosh Anand will be conferred with Vagvilasini Puraskar and this award will be also given to Kavyitri Neeraja for her dedication in the field of Poetry and Literature. To be honoured for their work in the field of medicine and healthcare are Dr Pratit Samdani, Dr Rajeev Sharma, Dr Janardan Nimbolkar, Dr Ashwin Mehta, Dr Nishit Shah and Dr Sameer Jog.
"In memory of Master Deenanathji, whose monumental contributions as singer, musician and stage artiste have been an inspiration to the people of Maharashtra and India, the Mangeshkar family organises the Master Deenanath Mangeshkar Smruti Pratishthan Awards to honour legends. We are glad that we have the love and support of the masses," said Hridaynath Mangeshkar and Usha Mangeshkar.
This prestigious award was introduced and flourished by the Mangeshkar family for the last 31 years. Due to the pandemic, the award was not hosted in the last two years, this year it will take place on November, 24,202. Organised by Hridayesh Arts, the award function ceremony will be followed by an entertaining musical that will be anchored by Dr. Rahul Deshpande.
The 79th Master Deenanath Mangeshkar Punyatithi is jointly organised by Master Deenanath Mangeshkar Smruti Prathishthan and Hridayesh Arts.
Image Source: Instagram/nana.patekar/prem_chopra_official