Condom Brand Durex Wishes Soon-To-Be Parents Alia Bhatt-Ranbir Kapoor With Channa Mereya Connect: 'Mehfil Mein Teri, Hum Toh Nahi The'
Condom brand Durex goes all creative and witty as they extend their greetings to Alia Bhatt and Ranbir Kapoor after they announced their pregnancy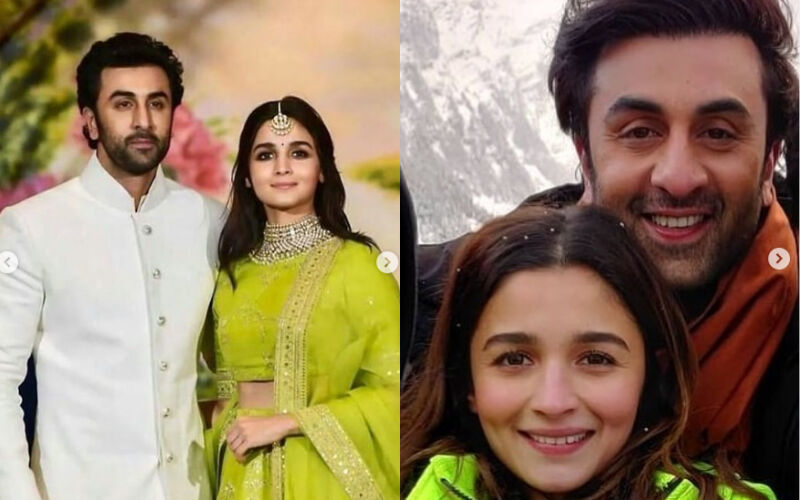 Alia Bhatt and Ranbir Kapoor are going to be parents soon and their fans and the internet just can't keep calm. Soon after the actress announced her pregnancy news on social media, heartfelt congratulation wishes and blessings started pouring in for the couple from every nook and cranny. Interestingly, while extending their wishes to Alia and Ranbir, the condom brand Durex shared a witty post with a 'Channa Mereya' connection. And this hilarious post is breaking the internet.
While congratulating the couple, Durex shared a post that read, "Mehfil mein teri, hum toh clearly nahi the Congratulations." The post was captioned, "The JOMO is REAL! Congratulations Alia & Ranbir. #ranbiralia #Ralia #AliaBhatt." And this witty post is cracking up the fans and netizens. Reacting to it, one user wrote, "Damn Always making the content out of content." Another said, "Nailed it, Unko ghum bhi nahi hai." ALSO READ:
CONDOM Brands Go Creative As They Wish Newlyweds Alia Bhatt, Ranbir Kapoor; Durex Says, 'Mehfil Tere Hum Na Rahein Jo, FUN Toh Nahi Hai'
Earlier, the condom brand had shared a funny post with a Channa Mereya twist after Alia and Ranbir got married on April 14 at the actor's home Vastu in Mumbai. They wrote, "Dear Ranbir and Alia, Mehfil mein tere, hum na rahein jo, FUN toh nahi hai." In fact, several condom brands such as Skore, Manforce, and others went all creative and witty while extending their greetings to Alia and Ranbir at their wedding.

On 27th June, the actress took to her Instagram handle to announce she is pregnant with her first child. She posted a photo of her and Ranbir from the hospital and captioned it, "Our baby ….. coming soon." Entire Bollywood extended their greetings and showered immense love and blessings on Alia and Ranbir.
Image source: Instagram