Coronavirus Outbreak: Kannchli Star Shikha Malhotra Volunteers As A Nurse To Help COVID-19 Positive Patients
Shikha Malhotra who was seen opposite Sanjay Mishra in Kannchli has become a volunteer nurse and extended a helping hand to the BMC for treating the patients during coronavirus outbreak. The actress pursued nursing before starring in Kannchli and she thinks that this is the time to do justice to the oath she has taken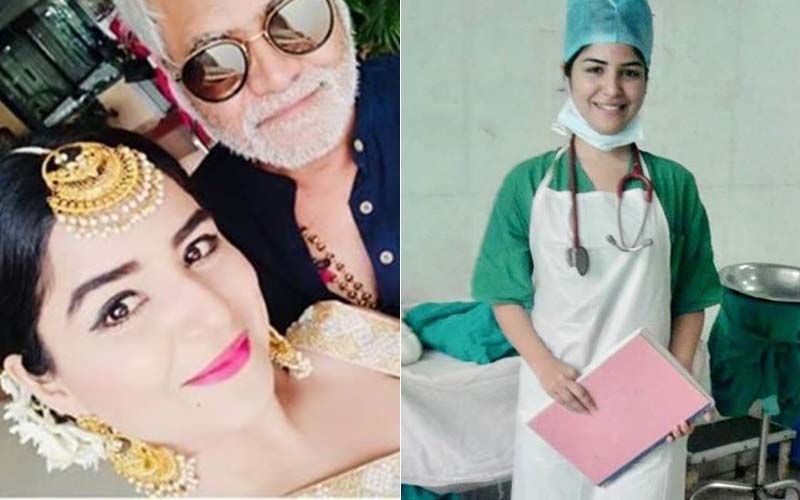 Currently, the coronavirus outbreak has made the globe vulnerable and also compelled many of us to be in house arrest. As people are practising self-quarantine, the police officials, government officials, doctors and nurses are all doing their bit by severing people and doing everything possible to keep us safe from the danger. Nevertheless, the affected cases are rising every minute and seeing the crucial time, Shikha Malhotra who was seen opposite Sanjay Mishra in critically acclaimed film Kannchli has become a volunteer nurse and extended a helping hand to the BMC for the patients during coronavirus outbreak.
The actress pursued nursing before starring in Kannchli. Shikha completed her nursing course from Vardhman Mahavir Medical College and Safdarjung Hospital in New Delhi in 2014. However, she never fully practised nursing as she moved towards acting. As Shikha stepped forward and decided to serve people by becoming a volunteer nurse, BMC gave Shikha its approval letter and asked her to join the Hinduhrudaysamrat Balasaheb Thackeray Trauma Hospital in Jogeshwari East. She has been deputed in the isolation ward.
A post by media photographer gives the information. This time, however, considering the sensitivity of the matter, Shikha decided to extend a helping hand to the BMC and be at service on the ground. She thinks that this is the time to do justice to the oath she took earlier to serve the society The post also mentions a quote by the actor/ nurse. "After passing the course in college, we had taken the oath to serve society. I think this is the time to do so," she says.
Meanwhile, there are 873 Covid-19 cases including 775 active cases and 19 casualties as on March 28, according to the Union health ministry.
Image source: Viral Bhayani