Dabboo Ratnani Clarifies Kiara Advani Has Not Gone Topless For His 2021 Calendar: 'I Shoot In A Particular Way That Leaves A Lot To The Imagination'
In a recent interview, Dabboo Ratnani revealed that Kiara Advani has not gone topless in his latest released black and white picture, showing the actress on a beach. Read on!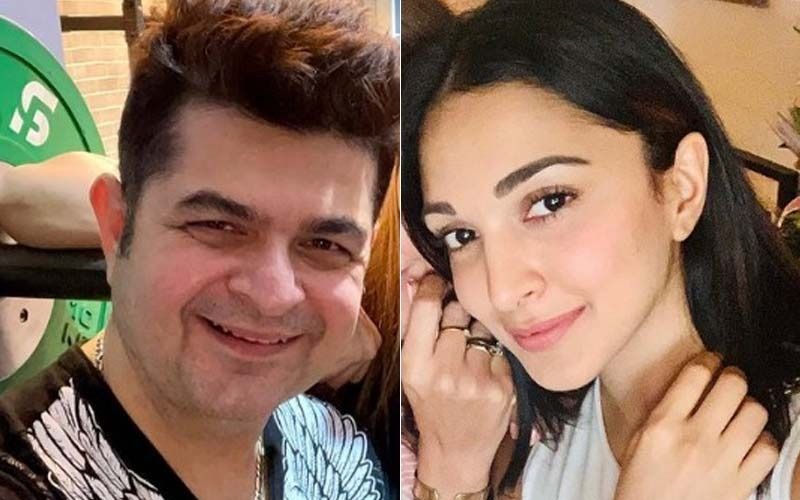 Kiara Advani made her debut in photographer Dabboo Ratnani's 2020 calendar, which was released recently. But Kiara's photograph did not go down well with a section of social media users, who thought that the actress had gone topless. However, in a recent interview with Etimes, Dabboo has now clarified that Kiara did not go topless in the black-n-white picture.
In the said click, Kiara posed in a black-and-white picture, sitting with utmost perfection on a beach.
While clearing the air around this picture, Dabboo stated that apparently the picture has been shot cleverly. "Yes, I have read what's being said online. But Kiara has not gone topless in my black-n-white picture that has emerged of late," the ace photographer said.
He added, "I tend to shoot in a particular way that leaves a lot to the imagination. I think too-much-sexy in your face gets vulgar. It is better to leave a certain intrigue."
For the unversed, Kiara Advani's picture from the calendar also showed her standing topless behind a large leaf. The picture ran into controversy as it was alleged that Ratnani had plagiarised international photographer Marie Bärsch photoshoot. Bärsch posted a screenshot of such a collage on her Instagram handle and expressed that she was upset. She had written, "I just leave that here."
Denying that, Ratnani asserted that Tabu had shot for a similar theme way back in 2002.
In an Instagram post, he had written, "Beautiful Tabu Dabboo Ratnani Calendar 2002. This timeless and mesmerising shot of Tabu was taken in the year 2001 and it featured in my calendar in the year 2002. There's been a little noise about Kiara Alia Advani's breathtaking 2020 calendar shot with a leaf! Guess if I can reuse my camera, I can definitely repeat my own concept and if at all that doesn't go well with trolls, then I admit to plagiarising MY OWN SELF. #loveandpeace. Huge Thanks to my friends who trust me 100! That's all that matters."

Image Source: Instagram/ dabbooratnani/KiaraAdvani