Death Threat To Salman Khan Was Publicity Stunt By Lawrence Bishnoi's Gang; Person Who Delivered The Threat Letter Identified, Reveals Mumbai Police
According to Mumbai Police, the threat letter given to Salman Khan and his father was a publicity stunt by gangster Lawrence Bishnoi's gang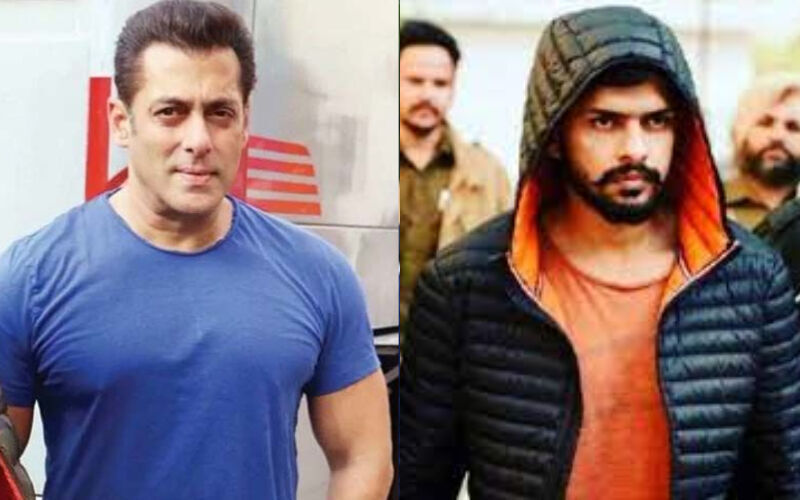 A few days ago, Salman Khan and his father Salim Khan received an anonymous letter threatening to kill them. Reportedly, the threat letter was found by Salim's security staff. TOI quoted a senior police officer as saying, "Salim Khan follows a morning routine where he goes for a walk on the promenade accompanied by his security personnel. There's a location where he typically takes a break. A chit had been left behind on a bench." Now, as per the latest update, the threat letter to Salman was a publicity stunt by Lawrence Bishnoi's gang.
According to the latest report in India Today, Mumbai Police revealed that the threat was given at the behest of Vikram Barad who is an associate of Bishnoi. He is based in Canada. The report added that three people came to Mumbai to give the threat letter and they met Sourabh Mahakal, who was questioned by the Mumbai crime branch for six hours. The police have also identified the person who delivered the threat letter. In their interrogation, the cops found out that Vikram Barad- a resident of Hanumangad, Rajasthan is behind all of this. He gave the threat letter to Salman. Reportedly, Barad has been involved in many cases and has more than two dozen cases against him. ALSO READ: S
alman Khan REACTS After He And His Father Salim Khan Received Threat Letter, 'Moose Wala Jaisa Kar Dunga'; Here's What Actor Told Police
The letter which was found by Salim Khan's guards, reads, "Moose wala jaisa kar dunga."

Earlier, jailed gangster Lawrence Bishnoi, who had accepted responsibility for killing Punjabi Singer Sidhu Moose Wala murder, denied his involvement in the threatening letter sent to Salman and his father. The 56-year-old superstar also recorded his statement in this regard and told cops that he had neither received any threatening calls or messages.