Deepika Padukone, Paras Chhabra, Amy Jackson, Chahatt Khanna, Prateik Babbar: Celebs Who Got Rid Of Their Exes' Tattoo After Breakup
From Deepika Padukone and Paras Chhabra to Amy Jackson and Chahatt Khanna; here's a rundown of celebs who regretted carving their ex-partners' name and got it removed/modified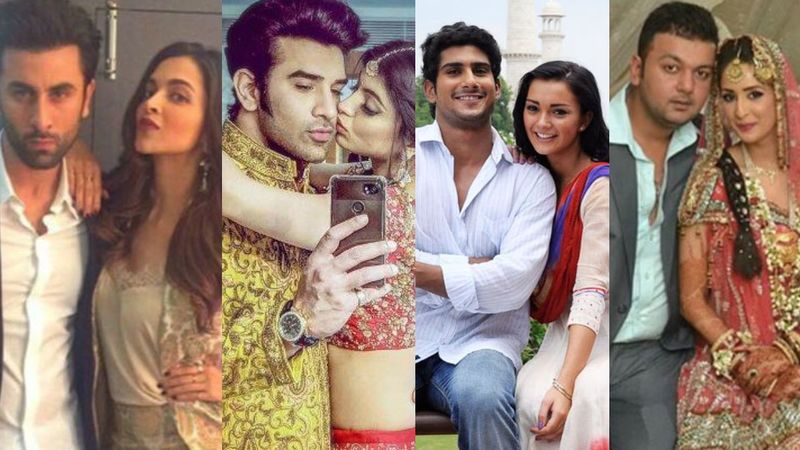 For any person, his/her tattoo, an outcome of extreme pain, is of a mighty significance. While for some it's a tribute to love, friendship and relationships, many get inked to maybe jump on to the bandwagon of looking cool. However, the same becomes hurtful or a burden if the purpose behind it doesn't exist in our lives anymore. Take, for instance, our celebrities. Many of them got themselves carved in love, but as their romance or relationship ended, their tattoos, unfortunately, stood of zero significance. From Deepika Padukone to Paras Chhabra, here are a few instances when stars got their former lover's name carved, the destiny, however, had some other plans for them.
Deepika Padukone:
One can never forget the visuals of the famous RK tattoo on the nape of Deepika Padukone's neck. It came into existence when she and Ranbir Kapoor were head over heels for each other; however, things ended on quite a bitter note and soon after, the actor got rid of his initials.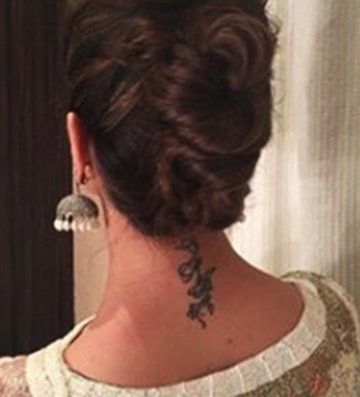 Prateik Babbar and Amy Jackson:
It was during the shooting of their film Ekk Deewana Tha that Prateik and Amy fell in love and ended up inking each other's names on their wrists. While Amy had 'Mera Pyaar Mera Prateik', Prateik had got a tattoo of 'Mera Pyaar Meri Amy'. But since their love saga couldn't last for a long time, the former partners took it as bad judgement. While Amy got her tattoo removed, Prateik has modified it.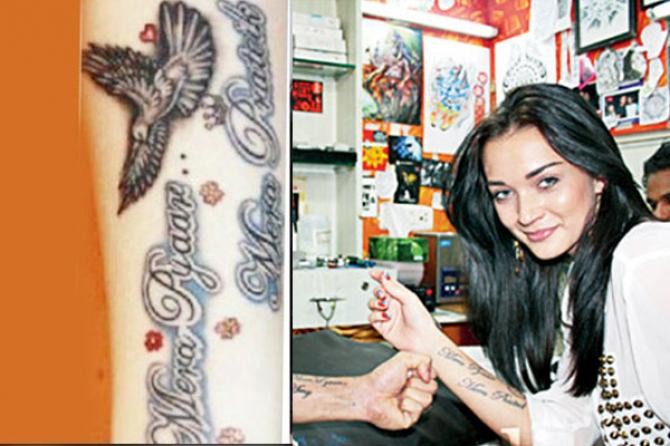 Paras Chhabra and Akanksha Puri:
Before entering the Bigg Boss 13 house, Paras Chhabra was dating Akanksha Puri and things were pretty same for some weeks until he got close to Mahira Sharma. This didn't go down well with Puri and she parted ways with Paras. The exes, however, had got each other's name on inked on their wrists during olden golden days. Cut to now, both Akanksha and Paras have got their tattoos modified.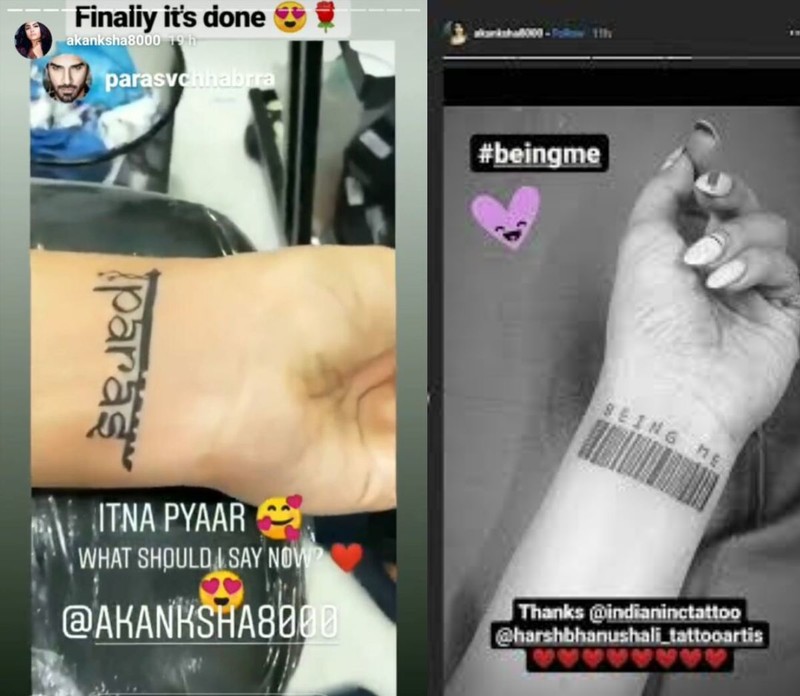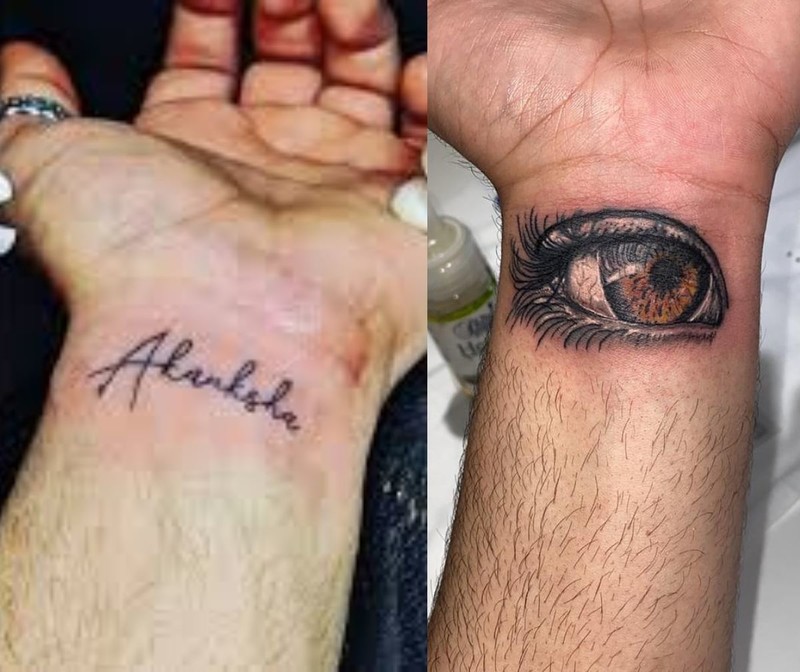 Chahatt Khanna:
TV actor Chahatt Khanna is the latest one to cover up her ex-partner tattoo. She has replaced his name with a lotus.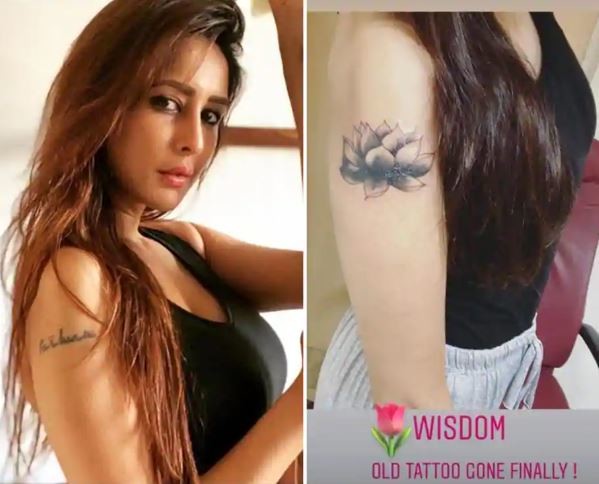 Must have been a very painful exercise for all of these stars!
image source: instagram