Deepika Padukone-Ranveer Singh Mumbai Wedding Reception: Party Just 5 Hours Away, But Where's Dulhe Raja?
Ranveer Singh is not at home, not near Deepika Padukone as you read this. He is elsewhere, and has only 5 hours to get ready and be in time for his reception bash this evening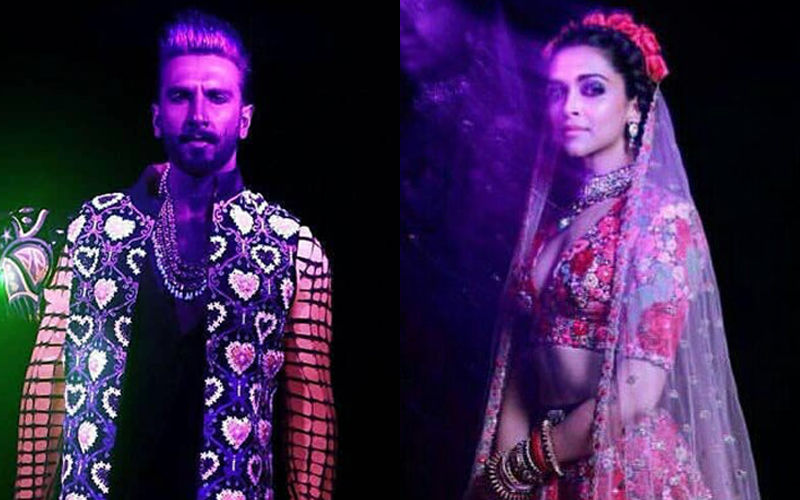 Ranveer Singh is only 6 hours away from being at Hotel Grand Hyyat (Santacruz) for his reception bash.
Currently, Sonu Sood is giving him company and yes, hugs too. Dulhe Raja ke liye pyaar toh banta hai. The story goes that as you read this, Ranveer Singh and Sonu Sood are feverishly dubbing for Simmba,
Karan Johar and Rohit Shetty's ambitious venture expected to hit theatres on December 28.
The film will be
Sara Ali Khan's second splash in Bollywood after Kedarnath.
A source says, "Sonu and Ranveer have become very good friends while working on Simmba. They have quite a few scenes together and get along like a house on fire."
We learn that it was imperative for Ranveer to dub today. The Ram Leela star showed no tantrums- meri abhi abhi shaadi hui hai, main baad mein karunga, aaj shaam ko bhi party hai- kind of excuses. Rohit and Karan are mighty impressed with Ranveer, Sara and Sonu's work and expect the film to be a blockbuster. Going by Ranveer's popularity and Rohit's success rate, it won't come as a surprise if it sets the cash registers ringing loudly.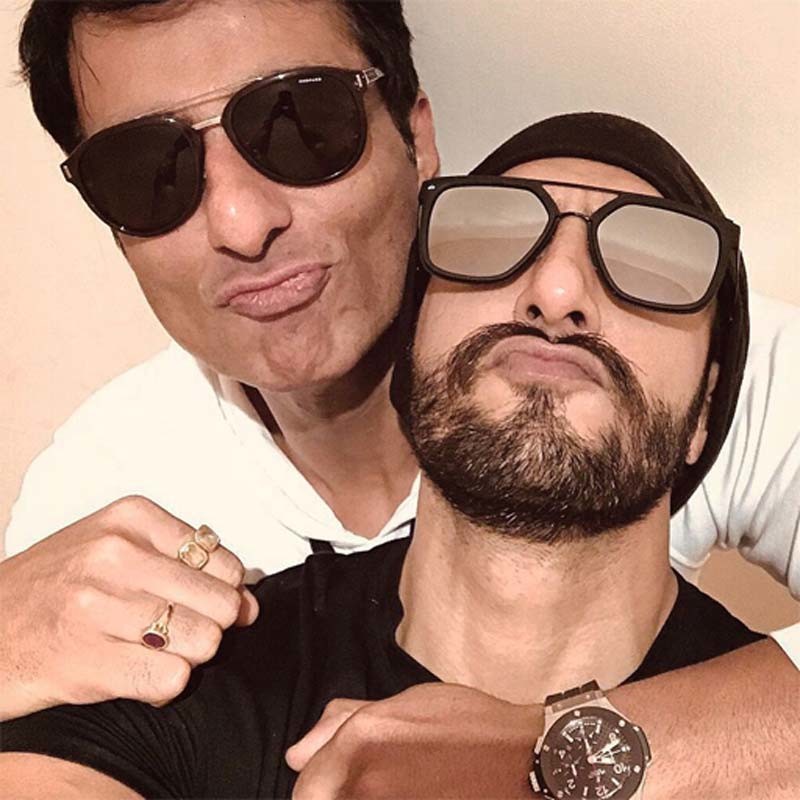 Sonu Sood And Ranveer Singh
For those who've come in late,
Ranveer Singh and Deepika Padukone are gearing up to hold another bash at the same venue on Saturday, December 1.
That's the party where you will see the who's who of Bollywood, bet your last shirt that it will be a night to remember!
Image Source: Instagram/sabyasachiofficial/sonu-sood