Defamation Case: Bombay High Court Reserves Order On Salman Khan's Plea Against Civil Court For Refusing To Issue Him Interim Relief-Report
As per the latest reports, the Bombay High Court has reserved its order on a plea filed by Salman Khan in a defamation case against his Panvel farmhouse neighbour Ketan Kakkar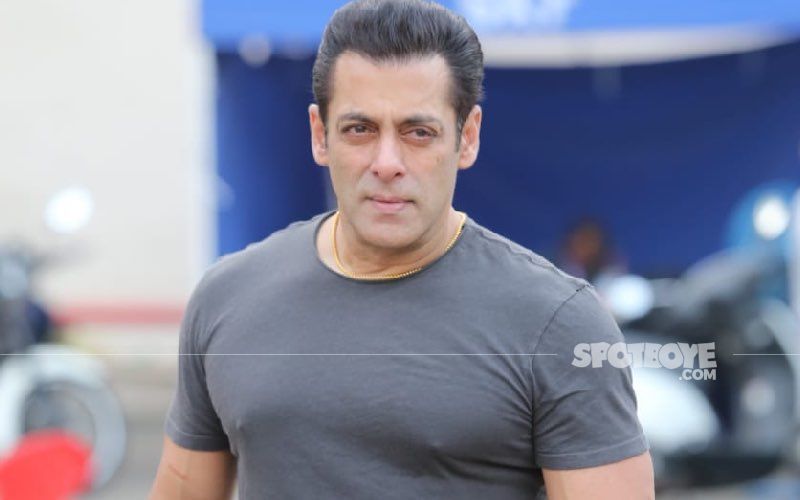 Salman Khan moved to The Bombay High Court after a civil court refused to issue him interim relief in a defamation case. For the unversed, the actor had filed a defamation case against his Panvel farmhouse neighbour Ketan Kakkar over his social media posts about him and his family. Now as per the latest update on this case, the Bombay High Court has reserved its order on a plea filed by Salman Khan against a Mumbai court.
As reported by Hindustan Times, a sessions court in Mumbai refused to pass a restraining order against Ketan Kakkar. And, thus, the Sultan actor decided to move to the Bombay High Court. On Tuesday, the High Court reserved its order after hearing the entire matter. It is being reported that the verdict will be out soon. According to Khan's plea before the High Court, Ketan's posts are defamatory and derogatory not just against him but also communally biased, creating a communal divide. ALSO READ:
DID YOU KNOW Salman Khan Used To Look For Beggars At Night To Donate Food During The Shoot Of His 1991 Film Kurbaan?
Ketan, on the other hand, claimed that he and his wife owned a plot of land near Salman's farmhouse. He mentioned that the plot of land allotted to him was canceled by the Maharashtra forest department on the orders of Salman. Ketan Kakkar even alleged that the entry and exit to his plot of land were illegally acquired and blocked by constructing a gate made by Salman. Not just that, as per Ketan, the 56-year-old actor and his family also usurped a Ganpati temple that he had built on the property.

In August this year, Salman Khan moved to the Bombay High Court months later after Sessions Court did not pass an injunction order against Ketan in connection with a defamation case filed by the actor. Reportedly, the verdict identified Ketan's actions as those of a "whistle-blower."
Work-wise, Salman is currently seen hosting the reality show Bigg Boss 16 and on the big screen, he will next be seen in the upcoming film Tiger 3 with Katrina Kaif.