Defamation Case: Javed Akhtar Wants Non-Bailable Warrant Against Kangana Ranaut; Lyricist's Lawyer Says 'Actress Is 'Deploying All Tactics To Delay The Case'
Javed Akhtar has reportedly moved an application before a court for issuing a non-bailable warrant against Kangana Ranaut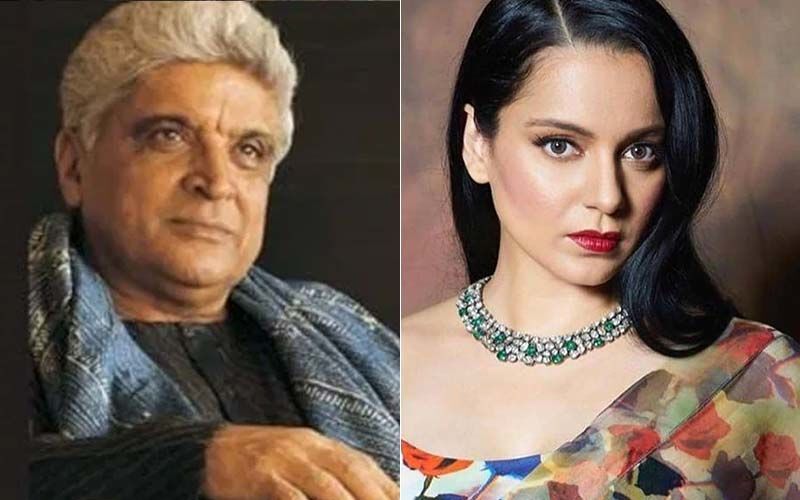 Lyricist Javed Akhtar and Kangana Ranaut's ongoing fight on a defamation case has been grabbing headlines for quite some time now. Their never-ending spat seems to have gained momentum with Akhtar seeking issuance of a non-bailable warrant against the actress. On Monday, the veteran scriptwriter-lyricist moved an application before a court for issuing a non-bailable warrant against Kangana. Last year, Akhtar had filed the defamation case against Ranaut alleging that she made defamatory and baseless comments about him in a television interview.
As per the TOI report, the application read, "It can be clearly deciphered from the conduct of the accused that from the time of issuance of process by this court (Andheri metropolitan magistrate court) she has been deploying all possible tactics to cause inordinate delays in the matter." The application also claimed that the Queen actress has been making "false and incorrect statements" before the court.
Javed Akhtar's lawyer Jay Bharadwaj mentioned that in the last few hearings, the actress sought exemption from appearing before the court on two grounds. One was that she was unwell and suffering from high temperature and body ache on October 21. But her Instagram handle updates clearly showed she was "actively involved" in the shooting of her forthcoming films.

The other ground was that she was in the process of challenging before the Chief Metropolitan Magistrate court's dismissal order of her transfer petition. He added that the actress had not filed any plea in this regard yet.

Image Source: twitter,instagram/team_kanagana_ranaut, Socialnews.xyz