Delhi Aunty Slut-Shaming Girls Video: Nora Fatehi Trolled For Pointing Out Lady's Incorrect English, Not The Issue!
Nora Fatehi has been targeted for commenting on the viral video of an elderly woman in Delhi, slut-shaming young girls for wearing shot dresses. The video was shared by Rapper Raftaar. The actress was reprimanded for paying attention to her language than the real issue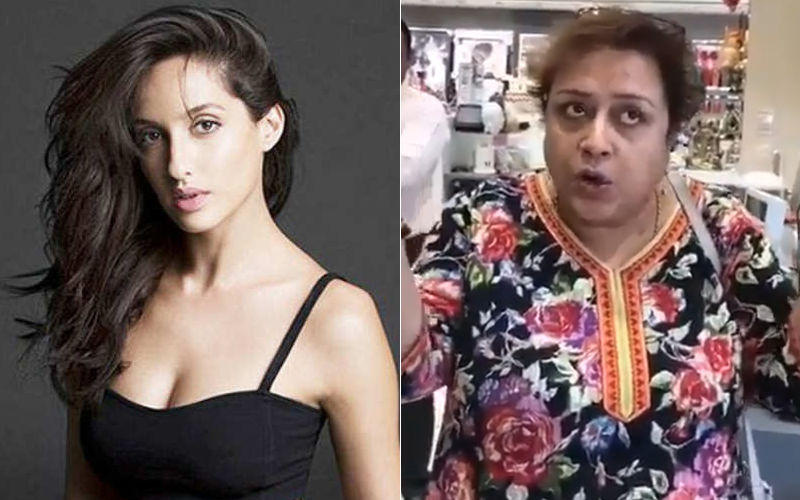 A video of an elderly woman, slut-shaming young girls for wearing shot dresses, is going viral on Internet. While the netizens can't get over of her sick mentality, it's actress Nora Fatehi, who has also been targeted for her comment on the video.

Rapper Raftaar took to social media and shared the viral video of the Delhi woman and wrote, "This is aunty. Aunty wants women in short dresses to be raped by men. Aunty is the prime example of whats wrong with society. Dont be like aunty. @sunkissedshitzu sister we are with you. Instagram can go f*#k itsef. Tell them to delete all the propaganda, videos of people harming people and animals (unless they are proofs like this video above), all the stupidity done in the name of humour etc etc first. #auntyjiapologise"

Soon after, Nora Fatehi commented on his post saying, "Wow she literally raped english..." That was it. Netizens didn't take long to slam the Kamariya girl. They reprimanded her that her language wasn't important at the moment, but her comment against those girls was.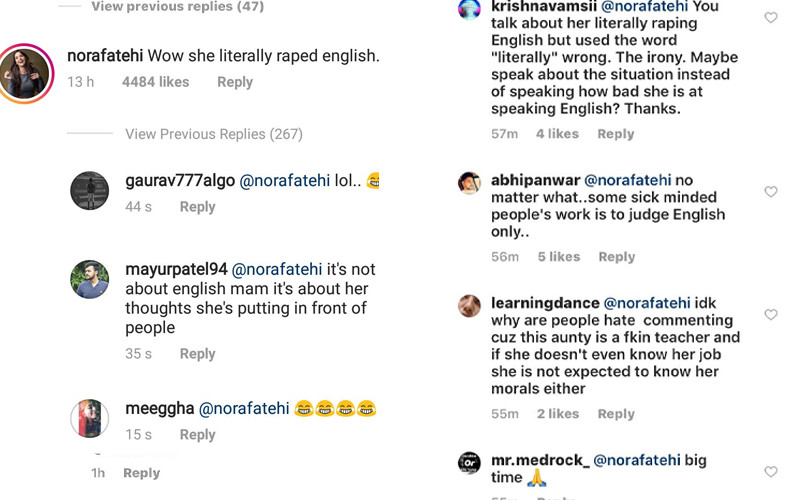 A user wrote, "u saw her accent but not her words how irrelevant," while another said, "What about you raping Hindi when you were on mtv troll police or say in general? You're a celeb and I believe that you are smart enough to understand that this incident is not about how good somebody's English is. If you cannot help someone then try to keep out."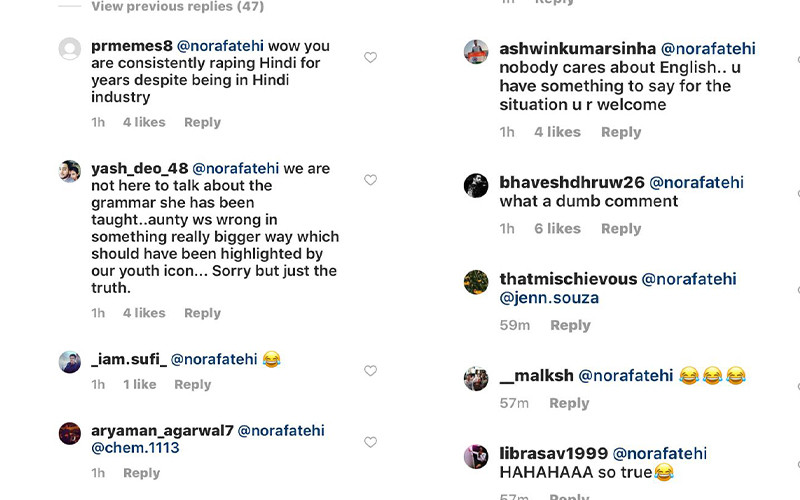 Another girl wrote, "wow ..u raised a great point girl.. English!! ..seriously ?? English ..that's what how you want to highlight ur voice. When will people understand that language doesn't have to be perfect. Wud have loved if u said something about the whole mindset of this stupid lady..gosh welcome to Aunty gang too."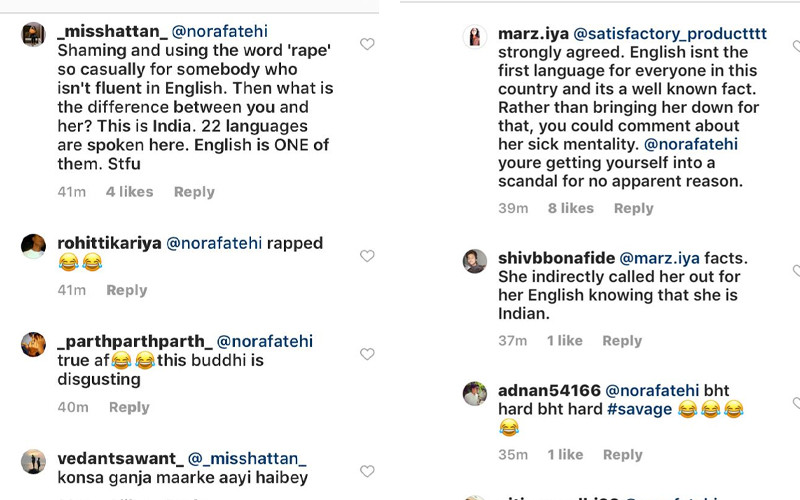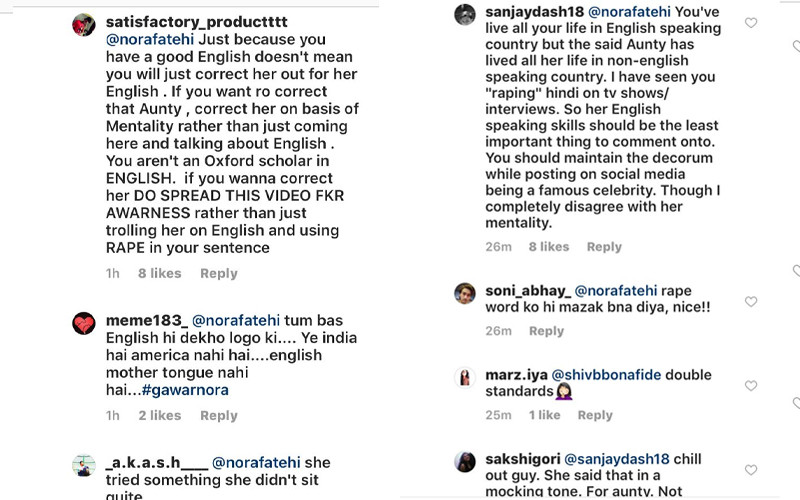 A girl targeted Nora saying, "look this is India.The mother tounge is hindi here.We don't give a fuck to english.That women is totally wrong but judging her by her language which is english in India is totally wrong.She raped English the way you raped hindi in tv shows and movies in India. And see in which topic you are intrested, that women's language. Please stop judging people by their English. Judge people the way they talk in hindi. This is India not any foreging country that english should be proper. Please grow up." Let's wait and watch what Nora has to say about it.


Image Source:- Instagram/raftaarmusic