Did You Know Amitabh Bachchan Once Borrowed Money From His Staff To Bring Food On The Table? Abhishek Bachchan Recalls Big B's Financial Struggle Days
Abhishek Bachchan, during his appearance on the Ranveer Show's podcast, opened up about the time when his family was going through a financial crisis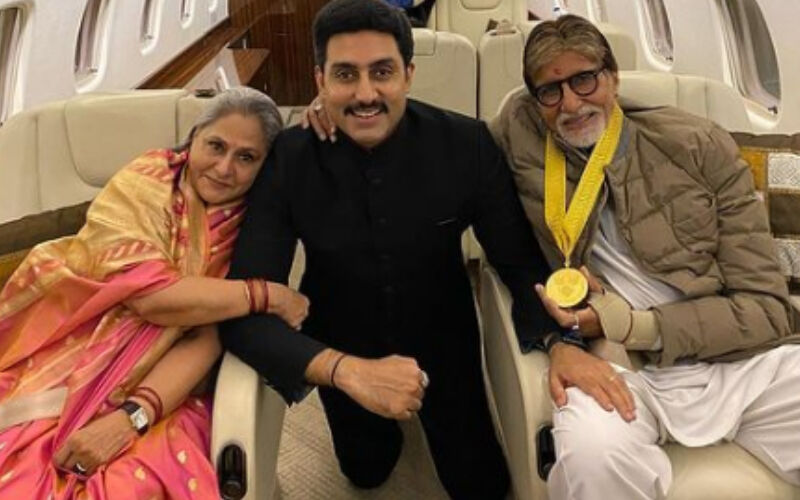 Megastar Amitabh Bachchan is one of the most bankable celebrities that we have in the industry. In his career spanning over 50 years, Big B has given us many blockbuster and memorable films, and needless to say, he is regarded as one of the most influential actors in the history of Indian cinema. But did you know there was a difficult phase in his life when he had no work and had to borrow the money from his staff? His son Abhishek Bachchan in a recent interview poured out his heart and opened up about the time he had dropped out of his acting course to be by his father's side.
During his appearance on The Ranveer Show podcast, he revealed that when he was in the USA for his acting course, his family was going through a financial crisis. He felt that as a son he should be with his father during that difficult phase so he left and returned to India. Abhishek said, "My family was going through a difficult financial time. And I just felt that as a son, although I might not have been qualified at that point of time, that I needed to be with my father. Even for moral support. He's a big guy on moral support. He likes to know his family's around."
The Dhoom actor added, "I can't be here sitting in Boston when my father doesn't know how he's going to get dinner." The actor further revealed that Big B had to borrow money from his staff to put food on the table. At that time, he felt obliged to be with him. Abhishek told his father that he wanted to leave college halfway and come back to just be with him, try and help him in whatever way he could.

Image Source: Instagram/Abhishek Bachchan