DID YOU KNOW? Salman Khan Once Asked Shilpa Shetty Out For A Date, And Ended Up Impressing Her Father! Reveals 'I Left Her House At 5.30 In The Morning'
Shilpa Shetty's father Surendra Shetty passed away in 2016 and after Salman learned about it, he made his way to their house and broke down at the bar they used to drink at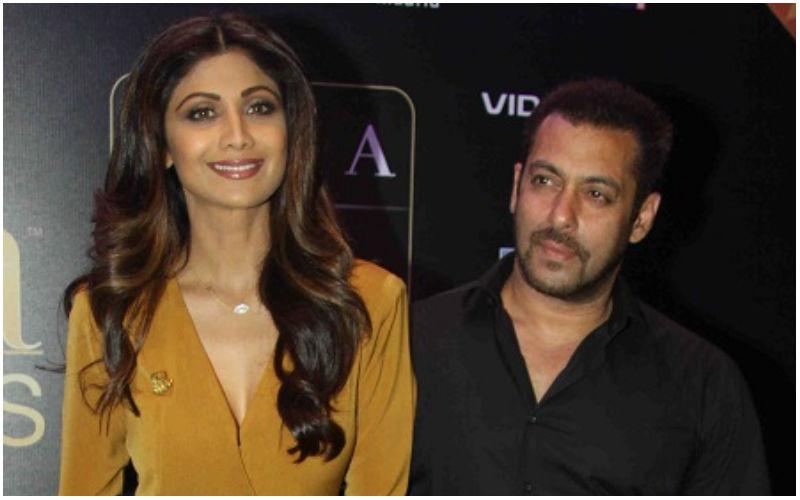 Salman Khan is one of the most charismatic stars in Bollywood and he has emerged to be a true gentleman over the years. While the superstar still holds the tag of the Bollywood's most eligible bachelor, he has been associated with several Bollywood actresses like Aishwarya Rai, Katrina Kaif, Somy Ali and many more.

But, do you know, he once went on a date with Shilpa Shetty?
Several rumours suggested that Shilpa and Salman dated when they worked together in handful of films in the late 90s and early 2000s. However, Shilpa shut down the rumours and clarified that she and Salman did not date, but the superstar eventually asked her on a dinner date.
The superstar elaborated on the same when he was hosting Dus Ka Dum. One of the episodes saw Farah Khan and Shilpa Shetty appear on the show and the superstar revealed that he landed at Shilpa's house to take her out for dinner, but her father, Surendra Shetty, changed the plans for the night.
"We decided to go out for dinner. She lived in Chembur at the time, so I went there to pick her up. I parked my car, and she came down. I looked up, and I noticed a man, 6ft 2inch, wearing a lungi standing on the balcony. It was her father. I got a little scared," Salman recalled. "I greeted him saying, 'Hello sir, how are you?' He says, 'I'm fine' with a full 'tashan' look. 'You bring her back by 12,' he said. I said, '(I'll bring her back by) 11:30.'"
Since they had a half-hour to kill, Salman noticed a glass in his hand and asked if he may join him for a drink. "I went up. I came up, we started speaking. I was having fun. She went to take a nap. I left their house at 5:30 in the morning," Salman added, leaving everyone in splits.
Shilpa Shetty's father Surendra Shetty passed away in 2016 and when Salman learned about her father's death, he made his way to their house and broke down at the bar they used to drink at.
An India.com report quoted Shilpa saying, "I remember, he would come to my house even at midnight sometimes, and by that time I'd already be asleep. Then Salman and my dad would sit down and drink a few pegs together. I remember, when my dad passed away, Salman came home, went straight to the bar table, laid his head down on it and cried."
Image Source: Reddif