Social media tends to show us an unrealistic and glamorous side of celebrities. The fame they receive because of their movies, the love of their endless fans, and the luxurious lifestyle they lead along with their holiday destinations often leave the netizens in awe. While, from the outside, no matter how many struggle stories we hear, watching celebrities live their best lives today makes it difficult to imagine a time when actors struggled financially.
Let's go back to a time when social media was not as prevalent and actors would audition for any and every role they could find just so they could sustain themselves and their families. Remember Sholay's Gabbar? Yes, Amjad Khan was one such actor.
The late actor, who went on to become one of the greatest villains of Bollywood, was struggling financially during the 1970s. Right before signing Sholay, the actor-producer went through a very difficult period in his life. In a throwback interview, his son Shadaab Khan opened up about an emotional incident involving his birth.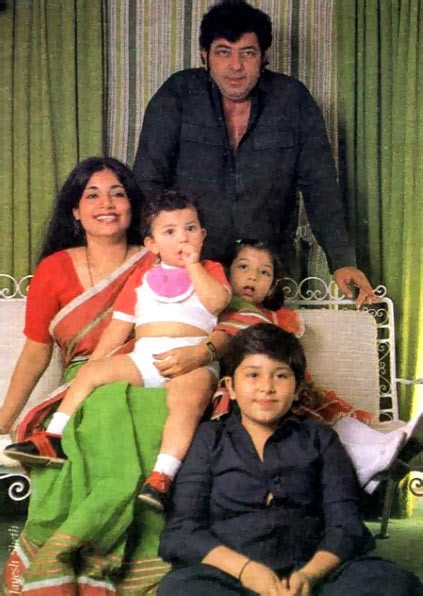 During an interview with The Times of India, Shadaab revealed that his father didn't have money to pay the hospital bills for his and his mother's discharge after he was born. The actor was ashamed to show his face at the hospital because he lacked money. As quoted by the Indian Express, Shadaab said, "He didn't have money to pay so that my mother (Shehla Khan) could be discharged from the hospital I was born in. She started crying. My dad was not showing up at the hospital; he was ashamed to show his face."

He went on to share that it was director Chetan Anand who rushed to help with the bills. The late director was a good friend of Khan and lent him Rs. 400 for the hospital bills. "Chetan Anand saab gave him Rs 400 so that my mother and I could come home," he shared. In the same interview, the 49-year-old actor also shared that Amjad Khan had signed Sholay on the day that he and his mother returned home.
The role of Gabbar was offered to many, including actor Danny Denzongpa, but no one seemed to have free dates available for the shoot. Even actors Sanjay Kumar, who played Thakur, and Amitabh Bachchan, who played Jai, were keen on taking on the role. Salim Khan of the Salim-Javed duo recommended Amjad Khan's name.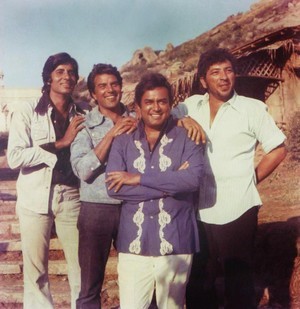 Just imagining someone other than the veteran actor playing the role of Gabbar doesn't seem right.
For the unversed, Amjad Khan passed away due to a heart attack in 1992. He was survived by his wife and three kids. The actor has given the audience iconic movies like Sholay, Mr Natwarlal, Satte Pe Satta, Yaarana, and many more.