Diljit Dosanjh Posts A Picture To Prove His Indian Citizenship After Being Trolled; Asks People Not To Spread Hate
Diljit Dosanjh took to his Twitter and shared a picture of his 'Platinum Certificate' to prove his Indian Citizenship after he was trolled. He asked people not to spread hate, and wrote that the circumstances are such that he has to provide proof of his citizenship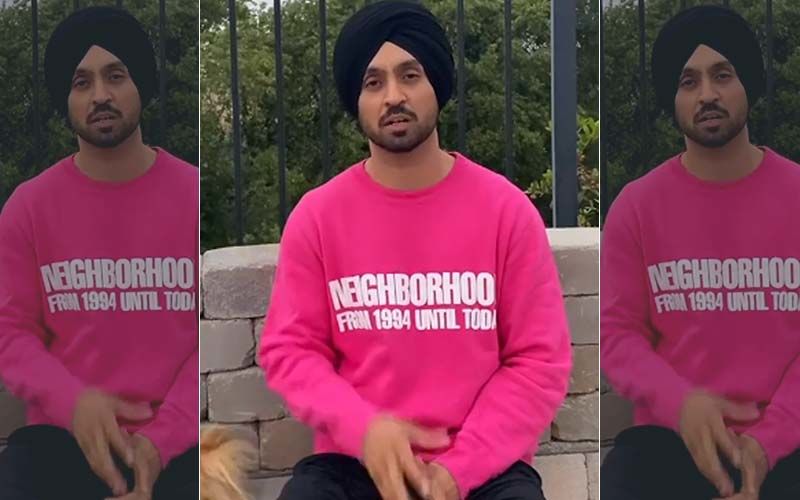 Good Newwz actor Diljit Dosanjh has been extending his support to the farmers in their protest against the farm laws. Diljit has been quite vocal about it and not just on Twitter, he was also seen joining the farmers' protest at Delhi's Singhu border. Diljit hit the headlines back in December for his mega spat with Kangana Ranaut over the farmers' protest. Having shown his support to the farmers, Diljit was praised by many, but also criticized by a section of Netizens for the same.
Diljit Dosanjh now took to his Twitter account and shared a picture of his 'Platinum Certificate' to prove his Indian citizenship after he was trolled. He shared 'The Platinum Certificate' which is issued by the Ministry of Finance and it shows the Government of India certifying that Diljit has paid taxes for the year 2019-2020 and filed the Income Tax return. The certificate read, "We appreciate the taxpayer, in the Platinum category, in recognition of the contribution towards building this great Nation." In his tweet, he wrote that he didn't wish to share the certificate, but the circumstances are such that he now has to give proof of his Indian citizenship. He also urged fans to not spread hate.
"Jee Tan Ni C Karda Par Ah Lao.. Aj Haalat Eh Ban Gaye aa Ke Apne Aap Nu BHARAT DA NAGRIK HON DA V SABOOT DENA PEY RIHA .. Eni Hate Eni Nafarat Na Failao Buggey.. Havaa Ch Teer ni Chalaide.. Edar Odar Vajj Jande Hunde aa," Diljit tweeted in Punjabi. In another tweet, he wrote that one need not sit on Twitter and prove that they are a patriot, instead one needs to work on it.
Sara Din Vehle Twitter Te Bethe False News Banaun Nu..

Banda Apne Kam Ch Busy Hunda..
Ena Nu Mauka Mil Janda Kahanian Banaun Da..

Fikar Na Kareya Karo.. Baba Sab Dekhda..

Jo Jehda Kar Da Kari Jaan Deo..

Ena Vechareya Da Kam Hee eh aa .. Eh V Ki Karn.. 👍

— DILJIT DOSANJH (@diljitdosanjh) January 3, 2021
Image Source: Instagram/Diljit Dosanjh