Does it make sense to push yourself so much for a role in a film that you run a big risk of damaging your health? Certainly not.
But that's exactly what Mr Perfectionist and Mr Dabangg have done for their upcoming films Dangal and Sultan, respectively. While Aamir Khan proudly gained 22 kg, Salman Khan is excited that he has piled on 7 kg in 2 weeks and needs to add 8 kg more in quick time.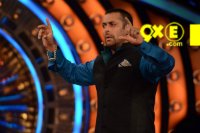 Over to the medicos.
According to dietician Sheela Tanna (Bandra, Mumbai), "Nobody should play with his/her body after 35. Aamir and Salman are around 50 and have put their body through a lot of trauma. Besides, you are only accumulating fat over your heart, stomach, kidney and lungs as well--- which can be disastrous. You are even putting extra pressure on your knees, and arthritis cannot be ruled out."

Dr Tanna warns of hormonal fluctuations in both Khans, and says, "Both Khans may contract lifestyle diseases. Such sudden gain and loss in weight disturbs metabolism, and more often than not, leads to severe digestive disorders."
When contacted, leading cardiologist Dr Mahesh Shah (Irla, Mumbai) says, "This kind of self-induced obesity leads to high blood pressure and increased cholesterol. Heart failure (inability of heart to pump blood) and heart attack (section of heart muscle getting blocked) is likely. You can even get gallstones and black warts on your skin."
Diabetologist, Dr Sonali Patange (Mahim, Mumbai) raises equal concern over Aamir and Salman's drive to get into the wrestler's part.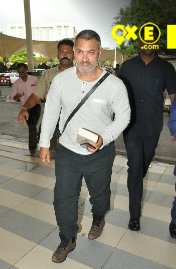 If they've gained weight quickly, they will obviously want it lose it quickly too. Ek aur role intezar kar raha hoga.
Dr Tanna thinks that the downgrade too is unlikely to be healthy. "Aamir and Salman may experience problems of hair-fall and wrinkled skin when they lose the excesses, and hence may have to adopt to cosmetic procedures to set it right again."

Adds Dr Shah, "Salman and Aamir have certainly not done the right thing by going the extra mile for Sultan and Dangal. Even a 5-10 per cent increase in body weight can cause hypertension and diabetes, here I believe the percentage increase is far higher."
Concludes Dr Tanna, "These guys needed to increase muscle, but they increased their fat. Nobody can increase his/her muscle in quick time; it's just not possible. Short-cuts to achieve anything in life never help, do they?'
No perfectionism and dabangg-giri this!
Image Source: Manav Manglani & Alfaimg