Farah Khan is a renowned face in the entertainment industry as she dons many hats that of director, producer, judge, and choreographer. Besides these, she also aces in the role of a doting mom! Farah, who is married to filmmaker Shirish Kunder is a proud mother to three kids Diva, Anya, and Czar who were born through IVF. While many have apprehensions about opting for IVF treatment, Khan takes pride in having her children through IVF.
Yes, you read that right! Farah had once stated she is proud of having her babies via IVF at the age of 43. Back in 2016, the director had graced the launch event of a fertility clinic and speaking on the sidelines of it, she talked about embracing motherhood via IVF. Farah Khan said, "It is important that we come forward and take pride in this because it gives so much courage and so much hope to people who want to do it, but are scared to do it. I proudly say that my children are from IVF and no, a pizza man did not deliver you. I am not an actress. I had babies at the age of 43 because sometimes you just get so caught up in building your career that later you realize things."
ALSO READ: Bigg Boss 16: Farah Khan CRIES As She Tells Sajid Khan, 'Mumma Is Very Proud Of You'; Expresses Gratitude Towards Mandali-WATCH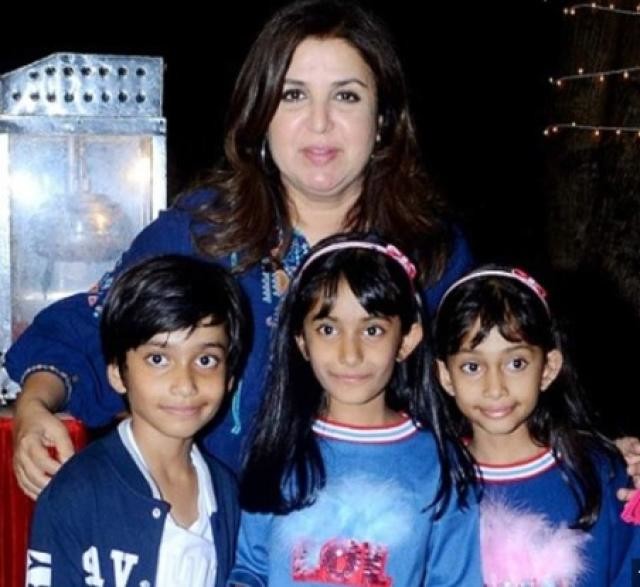 In 2008, Farah and Shirish became parents and welcomed their triplets through IVF. The couple tied the knot in 2004 as per South Indian traditions. Notably, Shah Rukh Khan and Gauri Khan had done the kanyadan of Farah.
Farah is best known for directing films like 'Main Hoon Na', 'Om Shanti Om' and' Happy New Year.'