Farhan Akhtar Slams A Troll Over CAA; Says 'Will Request David Dhawan To Cast You In 'Bigot No 1'
Amid ongoing protests over Citizenship (Amendment) Act (CAA), a troll on social media asked Farhan Akhtar, Javed Akhtar and Shabana Azmi to reach out to Muslims and tell them to not destroy the country's property. Farhan lashed out at the troll and replied that he will request David Dhawan to cast him in 'Bigot No 1'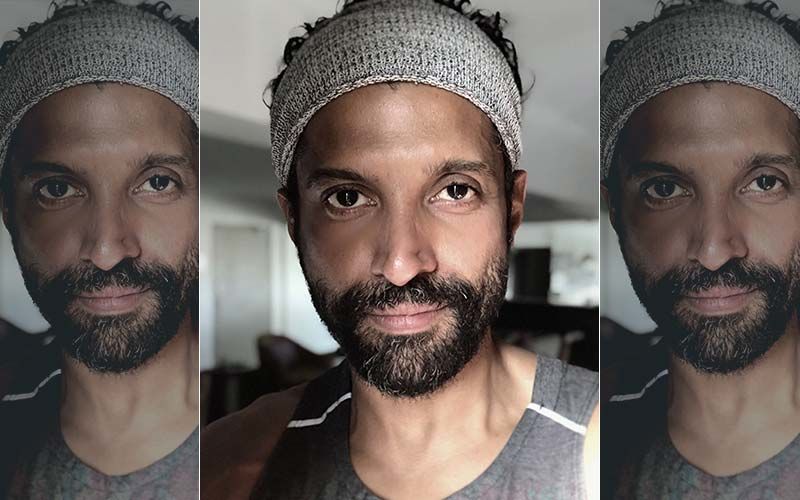 Several protests erupted across India after the Citizenship Amendment Bill (CAB) was passed into an act by the Lok Sabha and Rajya Sabha, after it was sanctioned by the President of India, Ram Nath Kovind. Amid ongoing protests over Citizenship (Amendment) Act (CAA), a troll on social media asked Farhan Akhtar, Javed Akhtar and Shabana Azmi to reach out to Muslims and tell them to not destroy the country's property. Farhan hit back at the troll and replied that he will request David Dhawan to cast him in 'Bigot No 1'.
The social media user wrote, "Hi @FarOutAkhtar @Javedakhtarjadu @azmishabana, reach out to your qaum & tell them not to destroy my country's property. Don't cry when these rioters get arrested & beaten black & blue." Farhan Akhtar had a savage, witty reply to the troll and he wrote, "Going to request David Dhawan to cast you in 'Bigot no 1.' .. you are perfect for the part." David Dhawan is known for his many films ending with the suffix, 'No. 1', some of which are Coolie No 1, Hero No 1, Anari No 1.
ALSO READ: Jamia Protest: Anurag Kashyap Makes Comeback On Twitter; Says 'This Has Gone Too Far, Can't Stay Silent'
Meanwhile, Mahesh Bhatt along with Congress leader Sanjay Jha, raised their voice over CAB. He also took to social media and raised his concern over the act. Filmmaker Anurag Kashyap also made his comeback on Twitter to break his silence on Jamia Milia protests against the Citizenship (Amendment) Act (CAA). He wrote that things have gone too far and he can't stay silent any longer.
Image Source: Instagram/faroutakhtar, Twitter/Faroutakhtar