Farhan Akhtar Shares Funny Superhero Video With Daughter Akira Akhtar, GF Shibani Dandekar Calls It EPIC
Today, Farhan Akhtar took to his social media to share an adorable throwback video with his daughter Akira Akhtar. In the video, while Farhan and Akira enjoy their fun banter on what superheroes can do, girlfriend Shibani Dandekar left a sweet comment after watching the funny clip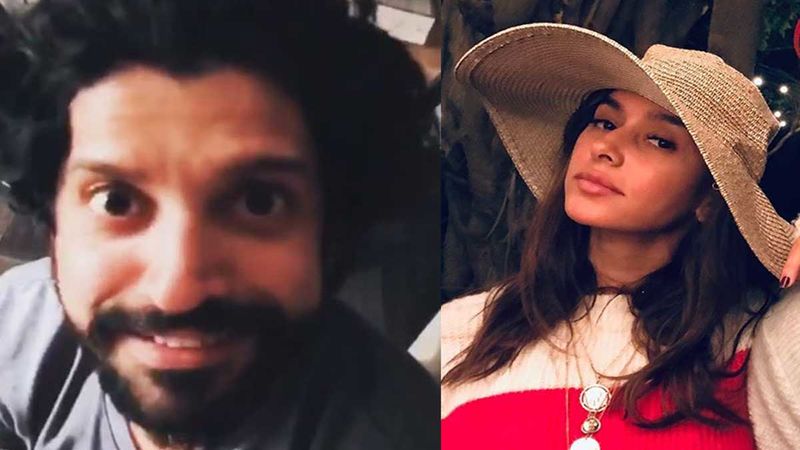 Farhan Akhtar and Shibani Dandekar are your 21st century modern-day social media couple and their cute banter on social media is adorbs. The lovebirds constantly indulge in love soaked PDA through their posts and treat fans with their quirky comments and postcard-worthy pictures. Just recently, Farhan Akhtar took to his social media to share an adorable throwback video with his daughter Akira Akhtar. While Farhan and Akira enjoy their fun banter on what superheroes can do, Shibani Dandekar left a comment after watching the funny clip.
On Instagram, Farhan Akhtar shared a video captioning it, "Fun times with @akiraakhtar ..#shortshorts #throwback." The video features Farhan and his daughter Akira Akhtar enjoying some fun time. As the video plays, Akira and Farhan are spotted enacting a cute short video on what superheroes can do. In the throwback video shared by Farhan, Akira is heard saying, "I'm a superhero," to which Farhan questions, "What can you do?" Replying to her father, Akira says, "I can read."
Moving on, in the fun banter video on Superheroes, replying to Akira's 'I can read' dialogue, Farhan says, "Minds," getting all happy and excited. Later, Akira says, "No, Newspapers," posing with a newspaper, leaving Farhan upset saying, "Oh, okay." Watch the epic video:

Meanwhile, Farhan recently shared a sexy picture with partner Shibani and the couple look death-gorgeous in the romantic picture.
Image source: Instagram/ Farhan Akhtar, Shibani Dandekar