For Saif Ali Khan, The Failure Of His Film Laal Kaptaan Was Like A 'Mini Death In The Family'; Says, 'We Move On After A While'
Tandav actor Saif Ali Khan reveals how the box-office failure of Kaptaan came as a personal loss for him, more like a 'mini death in the family' - read on.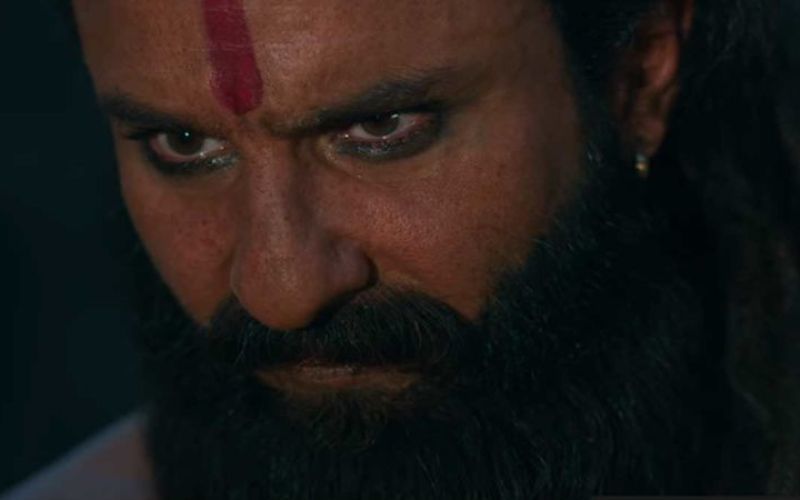 For every actor, every film of his/her is treated no less than a baby of own. That being said, it definitely comes as heartbreak when any of the films fail to impress the fans or work at the box-office. Something similar is the case of Saif Ali Khan, who is currently hitting the headlines for his upcoming web show, Tandav. In a conversation with Bollywood Hungama, Saif Ali Khan revealed how after a streak of unsuccessful commercial films, he decided to go after 'quality work' over chasing box-office success. He also confessed how the failure of Laal Kaptaan was no less than a personal loss and made him felt like a 'death in the family'.
The actor said to the portal, "I worked so hard on Laal Kaptaan. Every film has become a baby of ours. And Laal Kaptaan was crazy, because there was so much makeup time, and we travelled and we did things that you can't do, unless you love film. Also that acting experience of playing a Naga sadhu, with five kilos of hair and makeup, it changes you. And even if the film doesn't run, very sad, like a mini death in the family... We move on after a while." Speaking about his other previous projects, Saif added, "Kaalakaandi doesn't run, but you come across so many actors in the digital space, different kinds of actors you wouldn't have met. Chef might not have run, but maybe I'll learn what not to do."
During the same interview, Saif opened up on being in a mental ditch both mentally and professionally. It was, however, work that helped him get out. "Honestly, I believe I have worked very hard. I was in a bit of a ditch, mentally and professionally. I managed to get out of that. It is like climbing a mountain. I feel like I am on base camp 1 and we have made progress but there is a long way to go. The ropes are set, the boots are tied, and we have got our sights on the hill and we are climbing. There is a really nice line-up. I am super excited Bhoot Police is finally, 80% complete and it's a dream role for me. We really had a good time doing that," said Saif.
Tandav, directed by Ali Abbas Zafar, is slated to premiere on Amazon Prime on January 15.
Image source: YouTube/ Eros Now