From Anil Kapoor In Dil Dhadakne Do To Kumud Mishra In Thappad: 7 Underrated Dad Performances In Bollywood From The Last Decade
As the world celebrates Father's Day today, here's a look at seven underrated dad performances ion Bollywood and their iconic moments from the last decade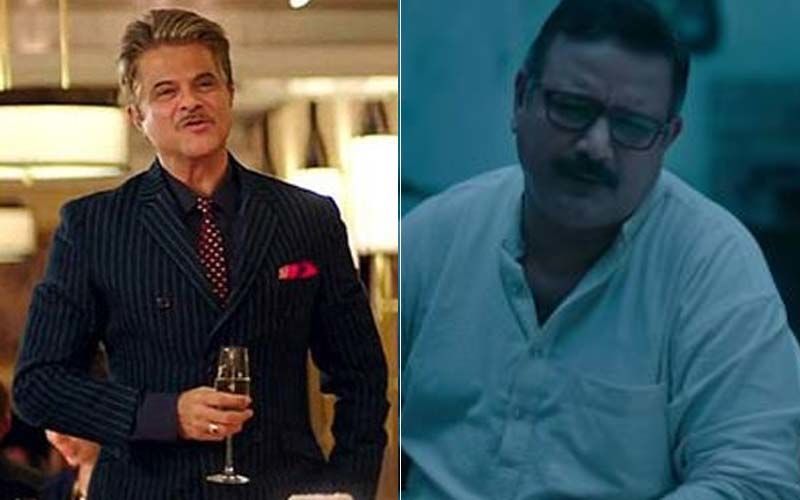 From Amrish Puri's 'Jaa Simran Jaa' in Dilwale Dulhania Le Jayenge to Pankaj Tripathi standing for his daughter in Gunjan Saxena: The Kargil Girl, Hindi films have given us ample amount of iconic dad scenes and perfromances. Some of them became legendary like Amitabh Bachchan openly talking about his daughter's independent and active sex life in Piku, while a lot of them remained underrated.
As the world celebrates Father's Day today, let's take a look at such underrated dad moments in Bollywood films from the last decade:
Anil Kapoor standing up for Priyanka Chopra Jonas in Dil Dhadakne Do
In Dil Dhadakne Do, the Mehras were described as a dysfunctional family from the word go. They were shown as progressive from their financial standpoint, but still a bit regressive in their mindset. So, when Aisha, played by Priyanka, asks for a divorce from her husband Manav aka Rahul Bose, the family, especially the father, Kamal, played by Anil, were strictly against it. However, when Manav tried to get physical with Aisha, that's where Kamal drew the line and stood up for his daughter, threatening Manav about the consequences and asking him to leave.
Kumud Mishra supporting Taapsee Pannu's decision in Thappad
Thappad was essentially a film about women, with multiple stories converging and interacting through Amrita, aka Taapsee's story. When Amrita decides to take a divorce from her husband for her self-respect, after he slaps her, there is rarely any support from her family, even with her mother and brother urging her to reconcile. However, it's her father, who supports her and when she is in doubt if she is doing the right thing, stands right beside her in her decision.
Farhan Akhtar staying back in India while Priyanka Chopra Jonas took their daughter for treatment abroad in The Sky Is Pink
A father is supposed to be the provider of the family in our country. The man of the house who has to shoulder the responsibilities of the well-being of everyone. However, in The Sky Is Pink, Farhan's Niren showed that all acts of caring don't come by being at the forefront, some come by sacrifices too, as he stayed back in India to take care of Ishaan while Priyanka's Aditi flew to the UK to get further treatment done for their daughter Aisha. There were several more beautiful moments of Farhan from the film like him asking for help from strangers on the radio, and his portrayal will surely go down as one of the best fathers in Hindi cinema.
Sachin Pilgaonkar accepting his fault as a father in Hichki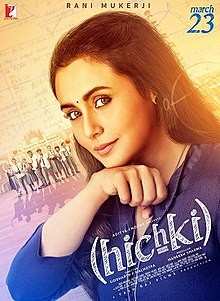 Hichki was a film about Naina, played by Rani Mukerji and her journey of living with Tourette. The main focus of the story was on her journey and bond with her students, but the father-daughter arc between Sachin and Rani stood out, even after not being a part of the core story. Sachin was shown as a father who is embarrassed by his daughter's condition and wants to avoid it in public places. However, seeing his daughter finally achiever her dream, he accepts his faults and becomes vulnerable sharing that it was because of his own inability to protect his daughter, that he couldn't accept her condition.
Sushant Singh Rajput Sharing his story of failure with his son in Chhichhore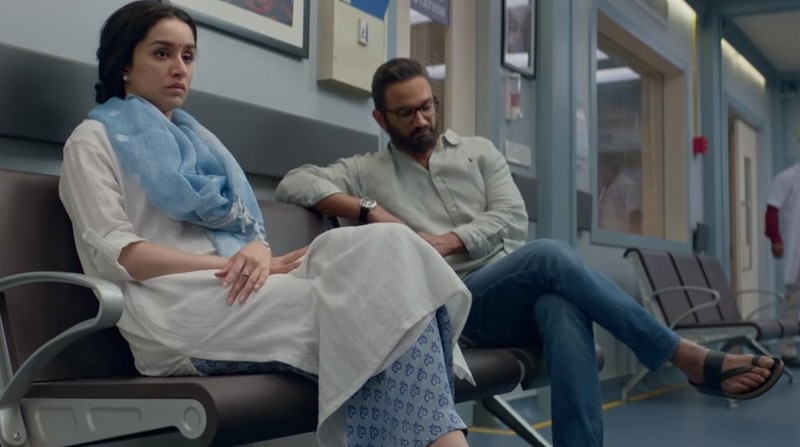 Usually, parents try to put their best foot forward and the best parts of their lives in front of their kids, so that they can learn from it, and hide the bad parts, so as to protect them from repeating it. However, when Sushant's Aniruddh sees his kid on the hospital bed after he had attempted suicide for not clearing the engineering entrance exam, he narrates the story of his failure so as to build up confidence in him and show him that it's okay to fail at life, despite your best efforts. He showed it is okay to be vulnerable with your kids and show them even the bad parts of your life, so as to make them realise no body is perfect.
Ronit Roy going to Alia Bhatt's house secretly to fix Arjun Kapoor's marriage in 2 States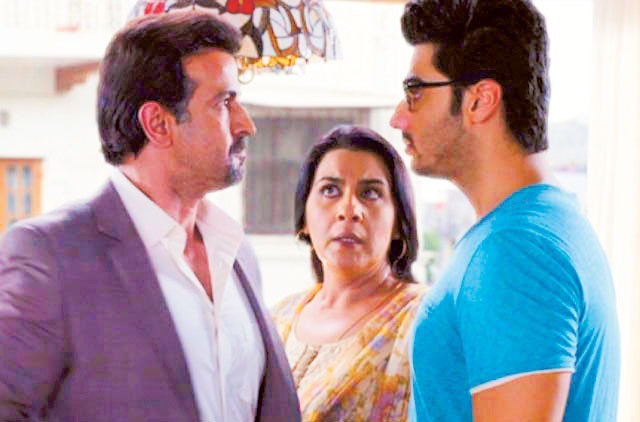 Even if you are on the worst of terms with each other, a father's love for his son makes its way through it, and that is what was shown in the film adaptation of Chetan Bhagat's 2 States. When Ronit's Vikram sees his kid Krish aka Arjun going through hell after severing ties with Alia's Ananya, he takes it upon himself to reunite the two, even tough they have a strained relationship. And the moment they hug towards the end of the film, made it more beautiful.
Yogendra Tiku allowing Kangana Ranaut to go on her honeymoon alone in Queen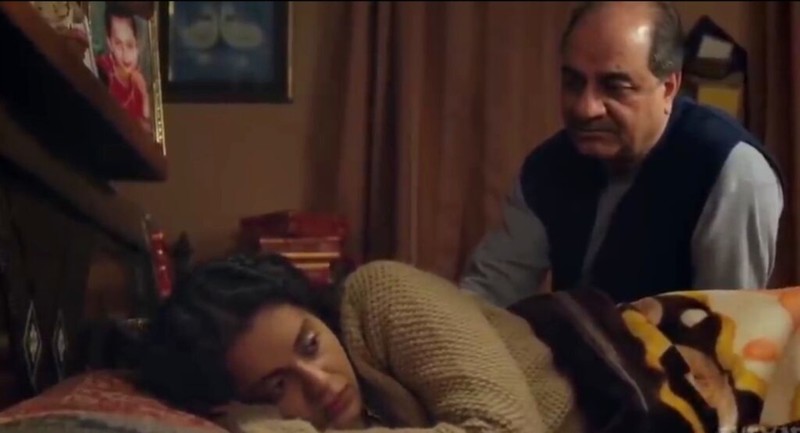 Upon its release, Queen was a revelation in Hindi cinema. The story of Kangana's Rani discovering herself on her honeymoon alone after her fiancé dumps her, touched the hearts of many. But what went a bit unnoticed was how, even though coming from a conservative North Indian family, Rani's father allowed her to go abroad on her own so that she can go and figure stuff out herself. He faced a bit of resistance from his wife, but he stood by his daughter instead of making her do something that he would have wanted.
Image source: instagram/Wikipedia