Furious Anushka Sharma Seeks Punishment For Teens Who Inflicted Extreme Cruelty On A Helpless, Wailing Dog
Anushka Sharma who is an ardent animal lover is furious and wished for a punished after sharing a post of two teens tying a dog and throwing in the pond on her Insta story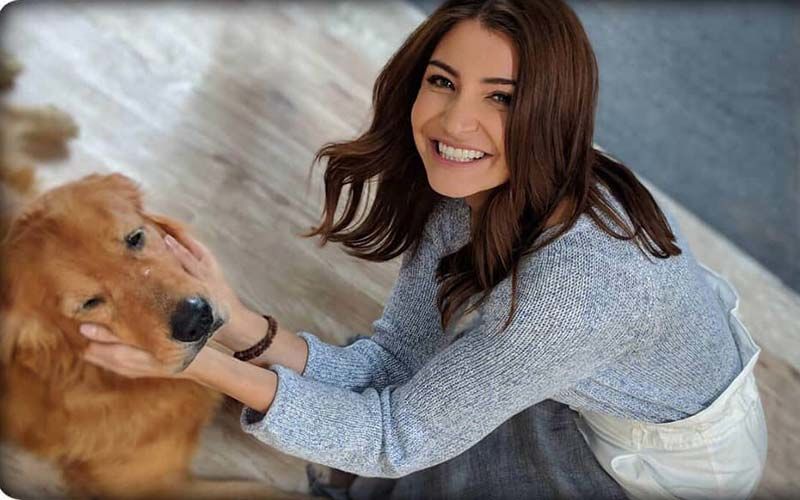 For the people who are living under the rock, let us tell you that Anushka Sharma is a huge animal lover and always spotlights her concern for the welfare of animals in India through her social media posts. But why are we saying this out of the blue? Well, sometime back, the actress took to her Instagram story and shared a post of two teens tying a dog and throwing in the pond and this made Anushka furious. This is not the first time where she has shared her concerns over animal cruelty, a year ago, she had shared the news on how a stray dog was beaten to death when the dog tried to take shelter from rains.
After news about a stray dog in Mumbai being mistreated, the actor was driven to start the campaign #JusticeForAnimal whose main aim was to create awareness of the cruelty meted out to animals and in turn amend the Cruelty to Animals Act, 1960. Today, she again came across a heinous act when reportedly; two teenagers tied up a dog and drowned it in a pond for a TikTok video in Ujjain, Madhya Pradesh. According to a TOI report, an FIR was also lodged on Sunday in Madhav Nagar police station against the 19-year-old and a minor involved in the incident.
Seeing this, Anushka demanded punishment to the culprits as she captioned the post as, "I wish they are punished aptly for this.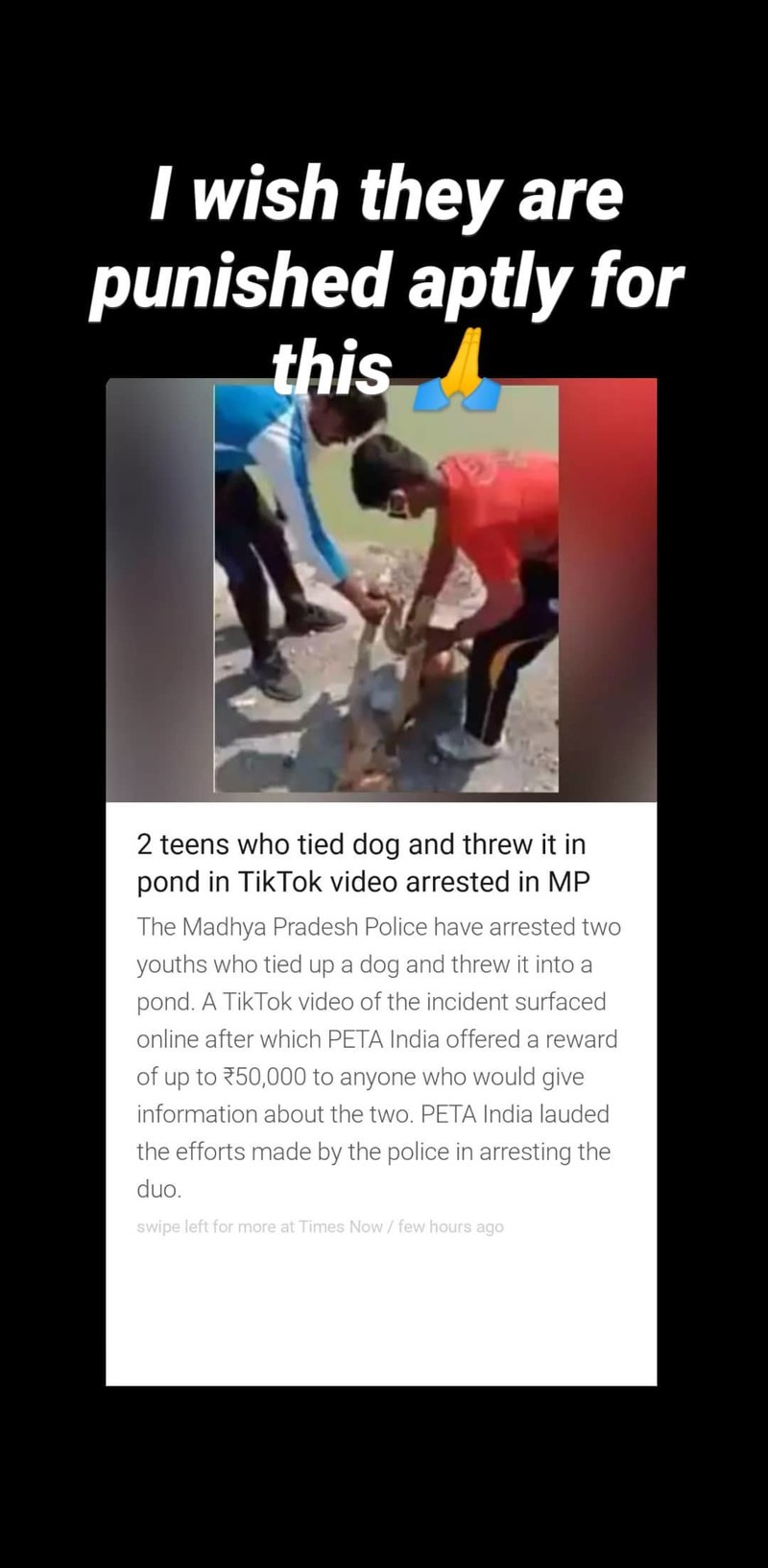 However, the two youths are been arrested by the police. Even the People for the Ethical Treatment of Animals (PETA) took to their social media handle and shared this news, saying, "ANIMAL ABUSERSARRESTED! PETA India worked with Ujjain police to get the teens who abused and drowned a dog in this #TikTok video arrested." According to the same portal, after a video of the incident went viral, PETA offered a reward worth Rs 50,000 to anyone who would be able to give information about the two accused.
Image source: Instagram/ anushkasharma