Gippy Grewal Opens Up On Controversy Of 'Naach Punjaabban' Song', Singer Says, 'Neither I Nor Tanishk Bagchi Was Informed About Using My Vocal
Gippy Grewal, in a recent interview, mentioned that he requested makers to not use his vocals for Jugjugg Jeeyo's 'The Punjaabban Song'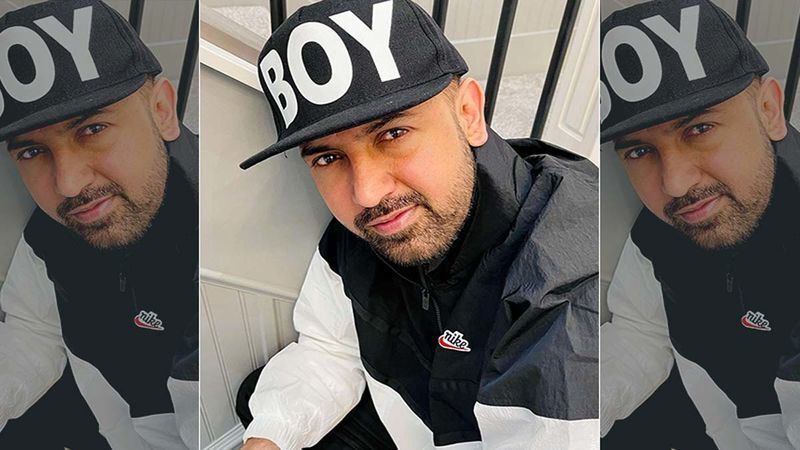 Jugjugg Jeeyo produced by Karan Johar's Dharma Productions did quite well at the box office. All the songs from the grooving dance number 'The Punjaabban Song' to 'Rangisari' to 'Duppata' in the movie were loved by the audience. In a recent interview singer-actor, Gippy Grewal opened up about the controversy related to the 'The Punjaabban Song'.
In a recent interaction with Bollywood Hungama, Grippy Grewal mentioned that he was approached for the track 'The Punjaabban Song'. He was quoted saying, "They sent to me saying 'You sing this song!' They said, 'Sir, will you sing this song, 'Nach Punjaban'?' I said, 'I will listen to it and if my vocals fit, I will sing it!' So I heard the track, recorded it and send it to them. Nobody called me for three months. So I assumed that nobody liked my vocals and they didn't use it."
He further added, "One day I saw the poster that read that the trailer is coming out tomorrow. So I messaged their music director Tanishk Bagchi if his vocals had been used, and he said 'No, it was Dharma's call'. I said, 'That's fine! No problem and good luck. We will do something next time. The next day, the trailer came out and I didn't watch it because I thought that my song hadn't featured in it, so I wasn't interested. My brother called me from Australia and said, 'You sang well, you didn't tell me?' And I was like, 'Where did you hear my song?' He said that your vocals are in the trailer. So when I looked up the trailer, the entire trailer has been cut around my vocals."
Interestingly, the Punjabi singer mentioned, that neither he nor Tanishk was informed about the Grewal's vocal used for the trailer. He even messaged Bagchi to inform the makers to not use his vocals anymore for the specific song as he didn't feel like doing the song. He said, " They had obviously used it, and they called me and tried to explain. Their entire promotion was based on the song, nobody said who sang it. I don't know what competition they had."
By that time, the original singer Abrar Ul Haq, who had sung the original track 'Nach Punjaban' had tweeted that he had not given any rights to Dharma Productions for the song. Post this tweet he became more uncomfortable doing the song.
Jugjugg Jeeyo was released on June 23, 2022, starring Varun Dhawan, Kiara Advani, Anil Kapoor, and Neetu Kapoor.
Image Source: SpotboyE