It's not unheard of, to make changes to one's names in the film industry. Over the years, we have seen several celebrities, including Rani Mukerji, Ajay Devgn, Alaya F, changing the spellings of their names. While some alter their names to make it sound more pleasing or appealing, others do it for personal reasons. A lot of celebrities also consult numerologists, or other experts to have their names changed in a bid to bring good luck. Now joining the list of celebrities who have altered their names by adding or subtracting a few letters, is Dream Girl actress Nushrat Bharucha.
Nushrat Bharucha has apparently altered the spelling of her name, and added extra 'r', 't', and 'c' to her previous name. Her name is now Nushrratt Bharuccha. The actress updated her name on her social media handles, both on Instagram as well as Twitter. Her account names on both these platforms read, "Nushrratt Bharuccha." The reason as to why she changed the spelling isn't known though. As per reports, Nushrat went offline from Twitter over the weekend, and after she was active again, her updated name started appearing.
While her Instagram account still remains verified, the blue tick or the verification mark is lost on her Twitter handle.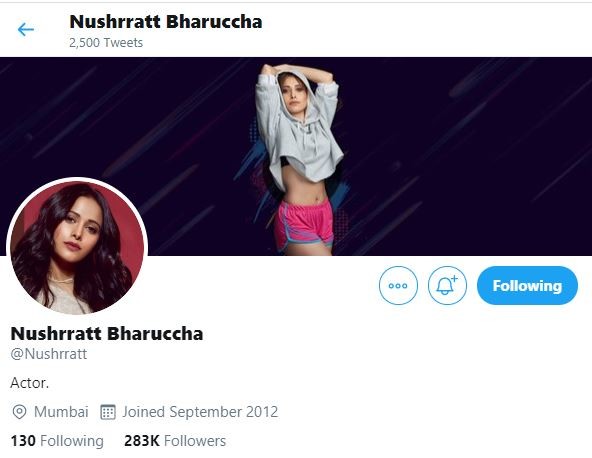 Image Source: Instagram/nushrrattbharuccha