Hrithik Roshan On Criticism For His Appearance In Super 30: "I Don't Bother Because I Know Mera Dil Sahi Hai"
Hrithik Roshan's Super 30 is doing very well at the box-office, but the actor has also received flak for his appearance in the film. Now, the actor has lent his reaction on the same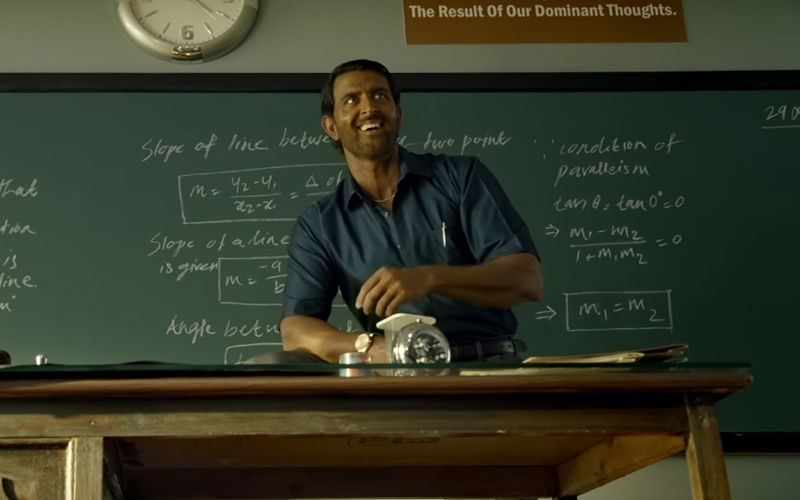 Hrithik Roshan has nailed his performance in Super 30 and the actor has also received praises for the same. The actor has undergone rigorous hard work from his appearance to the delivery of the dialect. He plays the character of mathematician Anand Kumar in the Vikas Bahl film. Hrithik who has received a lot of flak for his appearance and accent in the film post the release of the film's trailer opens up about it.
Hrithik Roshan's dark skin tone and his accent in Super 30 was criticized when the film's trailer had dropped online. After the film was released, the actor amassed praises and the movie has been doing very well at the box-office. But, the actor was asked to speak up about those who criticized him In a recent interview with an entertainment website, Hrithik spoke how he does not allow himself to be judged by people who question his exterior. "I really believe that the exterior is not so important. It's like that saying, 'Don't judge a book by its cover.' A lot of times, we look at a person on the street and we think, 'He won't be as intelligent or as cool as me.' But you know what? You would be surprised," the actor said.
The actor further added, "God doesn't look at geography, money and status while distributing talent and character traits. So, the exterior is a very dangerous layer to judge a person by. I don't allow myself to be judged by people who are criticising my hair, shirt, pants, and skin. I don't bother because I know mera dil sahi hai."
Hrithik, in regard to the script said, "When I read that script, I knew that this person was me. Anand sir's journey, even though we are from two different parts of the world, was absolutely alike. I knew my heart is a match. Once your heart is a match, nothing else matters."
Super 30 is based on the life of a brilliant mathematician Anand Kumar who helps 30 smart, but underprivileged students to prepare for entrance exams for the Indian Institute of Technology. The title of the film is named after the educational program founded by Anand Kumar.



Image Source:- Youtube/relianceentertainment