Hrithik Roshan's Iconic 'Not Funny' Dialogue From Zindagi Na Milegi Dobara Becomes A Meme Template For Twitterati: 'Chips Ke Naam Pe Andar Hawa Bharke Dena IS NOT FUNNY'
Hrithik Roshan's iconic 'not funny' dialogue from Zindagi Na Milegi Dobara has triggered netizens to spam the social media timeline with relatable and hilarious memes. Check them out here!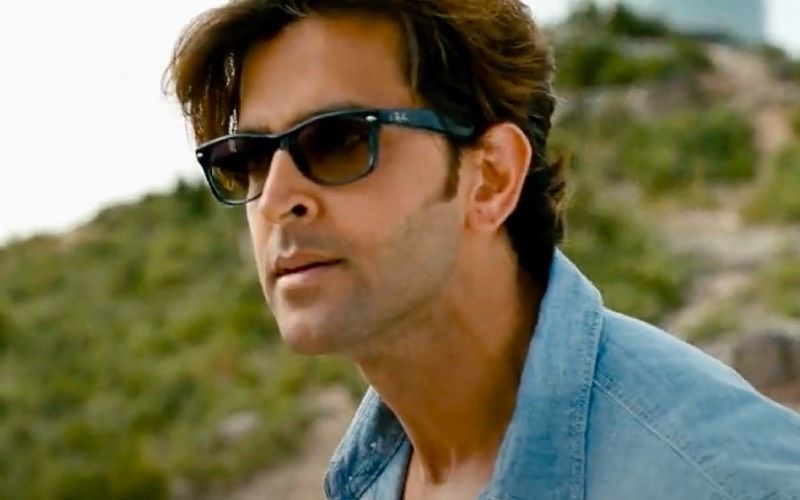 'You not reading the story and directly checking out the memes is NOT FUNNY' 'You not wearing a mask amidst pandemic is NOT FUNNY'. Well, now, it seems far-fetched but we just wanted to give you some feels on what we are going to talk about. Also, we kind of wanted to be part of this meme fest that netizens are trending online right now. Interestingly, Hrithik Roshan's iconic 'not funny' dialogue from Zindagi Na Milegi Dobara has now become a meme template for netizens who are sharing some relatable and hilarious posts on social media.
Recently, Netflix (the film's streaming platform) released a meme on the scene. Since then, Twitterati have picked the 'not funny' part and have started making up relatable situations that totally go with the whole vibe. From public holidays falling on a Sunday, working weekends in the name of hustle culture, having elaichi in the biryani to having 50% air in the chips packet, these hilarious memes will surely make you roll on the floor laughing. Yes, the irony is not lost on us. Check out the tweets below:
For the unversed, (wait, really?) in the scene, Arjun (Hrithik), Kabir (Abhay Deol) and Imran (Farhan Akhtar) are heading to a particular destination where Imran throws Arjun's phone outside the window. Furious Arjun reprimands Imran where he happened to say this iconic dialogue.
Talking about the meme, a user wrote, "Your cab is coming in 5 minutes bol k 30 minutes wait karana is NOT FUNNY" while another one stated, "internship main itni majdoori karwane ke baad paise na dena IS NOT FUNNY"
Released in 2011, Zindagi Na Milegi Dobara, starring Hrithik Roshan, Abhay Deol, Farhan Akhtar, Katrina Kaif and Kalki Koechlin, was directed by Zoya Akhtar and written by Reema Kagati. It is still considered to be one of the best, most re-watched and iconic movies of all time.
Image source: YouTube/ HD Multiplex