Hyderabad Rape Case: Vikramaditya Motwane Slams Sandeep Reddy Vanga's Post, Cites Kabir Singh 'Slap' Controversy
Kabir Singh and Arjun Reddy director Sandeep Reddy Vanga shared a post on women's safety after Hyderabad rape-murder case, and now filmmaker Vikramaditya Motwane took a jibe at him, with a reference to his film Kabir Singh, starring Shahid Kapoor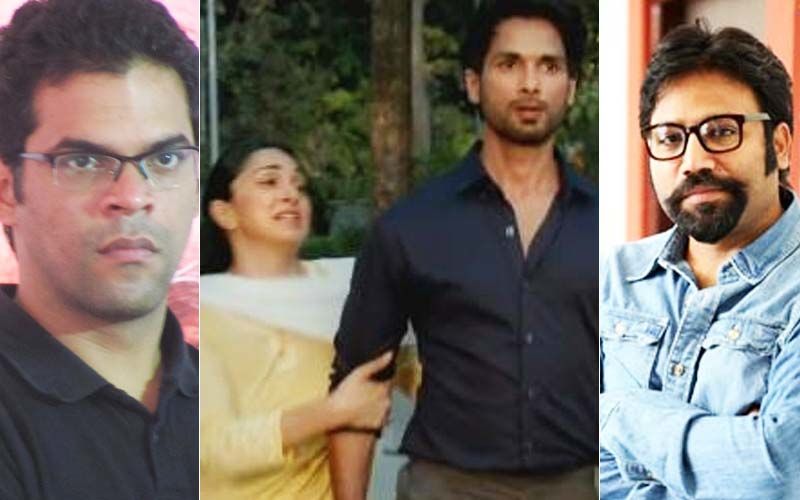 The gruesome Hyderabad rape case has left everyone shook and people have taken to their social media to express their rage and raised their voices about the safety of women in India. Several famous personalities such as Salman Khan, Anushka Sharma, Virat Kohli, Akshay Kumar, and others too, have expressed their anger about the same and have demanded justice. Recently, Kabir Singh and Arjun Reddy director Sandeep Reddy Vanga posted a tweet on women's safety after Disha's murder case, and now filmmaker Vikramaditya Motwane took a jibe at him, with a reference to his film Kabir Singh, starring Shahid Kapoor.
FEAR is the only factor which can change things radically in a society and FEAR should be the new rule. Brutal sentence will set an example. Now every girl in the country needs a firm guarantee.I request @warangalpolice to come into action.#RIPPriyankaReddy

— Sandeep Reddy Vanga (@imvangasandeep) November 30, 2019
Will that FEAR stop them from slapping her? https://t.co/dgOIHyTWlU

— Vikramaditya Motwane (@VikramMotwane) December 1, 2019
This comment is with context to a scene in Shahid Kapoor's film Kabir Singh in which he slaps Kiara Advani's character Preeti. The film itself was criticized by a section of people for glorifying misogyny, toxic masculinity and violence.
Meanwhile, Sandeep Reddy Vanga was also called a 'hypocrite' by Netizens after his post on women's safety. They recalled certain scenes in Kabir Singh, where we see the male slapping the female and the part where the lead actor wants to rape a woman on knifepoint but he lets her go, and called out the director for his hypocrisy.
Image Source: Wikipedia, JustDial, ragalahari.com, YouTube/T-Series