I For India: Amitabh Bachchan Remembers Rishi Kapoor, Alia Bhatt Croons 'Ek Kudi'; Shah Rukh Khan's Bella Ciao Rendition Finishes Show With Flourish
I For India concert that streamed Live on Facebook at 7:30 pm just came to an end, and what a concert it was! Alia Bhatt crooned Ek Kudi, Amitabh Bachchan remembered late Rishi Kapoor, while Sonu Nigam gave a power-packed performance. Shah Rukh Khan's version of Bella Ciao, you just cannot miss!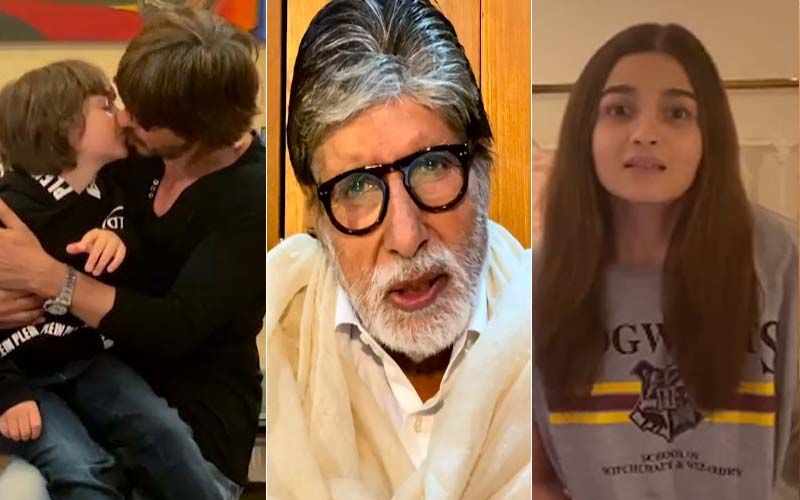 It was an entertaining night as 'I For India' concert took place and was streaming live on Facebook. Numerous Bollywood and Hollywood celebrities came together to raise money for the India COVID Response Fund (ICRF) managed by Give India. The who's who of the entertainment industry such as Ayushmann Khurrana, Alia Bhatt, Madhuri Dixit, among many others kept fans entertained with their mesmerizing performances. Priyanka Chopra, Kartik Aaryan, Virat Kohli shared powerful messages. Amitabh Bachchan remembered his late friend and veteran actor, Rishi Kapoor.
The virtual concert has now come to an end, and we saw some really entertaining performances. Alia Bhatt along with her sister Shaheen Bhatt crooned to Ek Kudi, from her film Udta Punjab, and Dil Hai Ke Maanta Nahi. Amitabh Bachchan talked about Rishi Kapoor and said, "He had a walk that was confident and determined, style in stride which was very similar to his grandfather's walk, the legendary Prithviraj ji. We worked in several films together, Chintu and I. Kabhi Kabhi, Amar Akbar Anthony, Naseeb, and more recently, 102 Not Out." Further talking about his fun, happy attitude all the time, Big B said, "He had a playful attitude all the time which was infectious on the set. He would discover a comedic spark and we would all just crack up. Not just on sets, even on formal events, he would find a light-heartened moment to lighten up the situation. He never ever lamented his condition. It was always 'I'll see you soon, I'll be back shortly. '" Big B ended by saying that he never wanted to see distress on Rishi Kapoor's smiling cherubic face. "When he went he must have gone with a gentle smile," he said.
Bryan Adams crooned 'Shine A Light', and urged people to donate whatever they can. Sonu Nigam gave a power-packed performance and sang a few of his songs Tanhaai, Ye Dil Deewana, Sooraj Hua Maddham, Bijuria. His son Nevaan also crooned a medley of Maroon 5's Sugar and Girls Like You.
Will Smith said he jumped at the opportunity when Karan Johar contacted him. He said that there are several migrant workers who are going without food, home. He urged fans to participate in any way they can. Shah Rukh Khan ended the night by singing his own version of Bella Ciao, you just cannot miss it!
Image Source: Facebook