India's Most Wanted Teaser: Arjun Kapoor's On A Hunt To Nab India's Osama
The official teaser of India's Most Wanted has been released online. Arjun Kapoor and his crew of spies are headed on a deadly mission to hunt for the most wanted terrorist also called as India's 'Osama'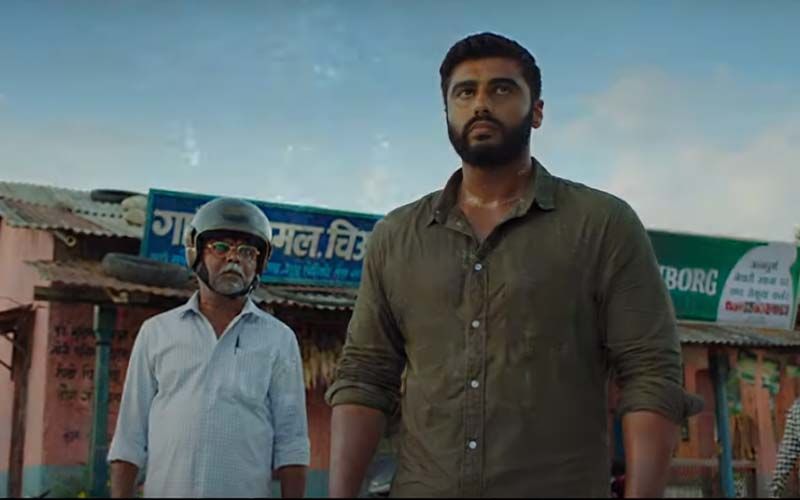 After sharing intense posters and a motion poster, here comes the official teaser of
India's Most Wanted
, a story that's inspired by true events. The teaser opens with text that reads '52 blasts, 433 killed'. Then, we are shown a nameless, faceless man who is the most wanted terrorist and is called as India's Osama Bin Laden.
The man justifies killing people for the sake of freeing their souls as he says, "A soul never dies, it's only the body that dies. I'm not killing people but I'm sending them into another body." He further adds that these are not his own words but in fact words by Shri Krishna in the sacred Gita.
Arjun
plays an intelligence officer named Prabhaat Kapoor who is out to hunt the dreaded terrorist with a bunch of misfits. Prabhaat along with his team embark on a next-to-impossible mission of nabbing a man responsible for bombing several cities like Delhi, Mumbai and Bengaluru. The official synopsis of the teaser states, "the untold story of the manhunt for India's Osama, without firing a single bullet."
Will Arjun and his team of unlikely heroes manage to capture the India's Most Wanted man? Earlier, the actor had shared the poster of the film on social media by writing, "I am proud to present to all of you #IndiasMostWanted, an unbelievable story inspired by true events."
A Mid-Day report states that the makers have decided to attach the trailer of India's Most Wanted to
Kalank
that's expected to release across 3000 screens this week. Confirming the news to Mid-day, writer-director Raj Kumar Gupta said that 'he's keen to offer a wide platform to his espionage thriller so that the audience can become acquainted with the country's real-life heroes.' He told the leading tabloid, "At a time when the audience is loving superhero films, my movie is about real heroes who save lives, and is set in the real world."
India's Most Wanted is written and directed by
Rajkumar Gupta
, produced by Fox Star Studios. The movie is scheduled to release on May 24, 2019.
Image Source:YouTube/FoxStarHindi