International Yoga Day: Kareena Kapoor Khan Shares Her Fitness Mantra: 'More Stretching, Less Stressing'; Posts A Hot Pic As She Practices Yoga
On the occasion of International Yoga Day, actress Kareena Kapoor shares a hot picture of her practising some stretching exercises and talks about how it reduces stress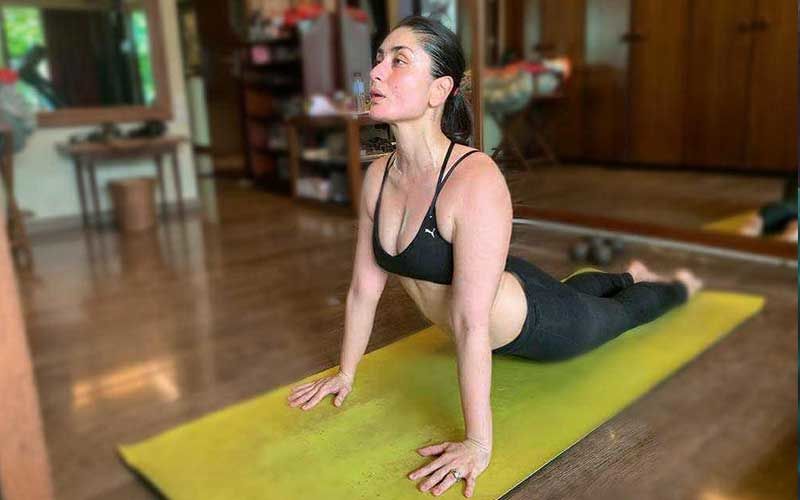 The International Day of Yoga is celebrated on June 21 every year since 2015 to promote a healthy lifestyle. Like we are all well aware, actress Kareena Kapoor Khan is a fitness enthusiast and also practises Yoga often. During the lockdown, the actress constantly treated fans with pictures of her working out and trying to stay fit. Now, on the occasion of International Yoga Day, actress Kareena Kapoor shares a hot picture practising some stretching exercises and talks about how it reduces stress.
Taking to her Instagram account, Kareena Kapoor Khan shared two pictures as she practised stretching at home during the lockdown. Sharing her pictures, the Takht actress wrote, "More stretching, less stressing Stay flexible, stay fit and stay fab! .@mcmary.kom @rahulkl and @duteechand, it's your turn to #StretchLikeACat with @pumaindia #InternationalYogaDay." In her post, Kareena revealed that the more you stretch, the more you reduce the stress you have every day in your life.
Moving on, Kareena also asked all her fans out there to stay flexible, fit and fabulous during the quarantine break and after it as well. The actress then wrote, "#InternationalYogaDay," as she stretched like a cat on Yoga Day. In the picture, Kareena is spotted performing some basic stretching Yoga exercises. The actress has her yellow Yoga mat to practise some exercises and has her workout outfit on point.
Image source: Instagram/ Kareena Kapoor Khan