Irrfan Khan Death: Twitter Mourns The Legend's Death; #RIPIrfan, #GoneToSoon And 15 Other Hashtags Dedicated To The Star TREND
Irrfan Khan's untimely death has left everyone in shock. Fans, as well as Bollywood celebrities, are mourning his death by sending out messages on Twitter. Most of the trends are dedicated to the star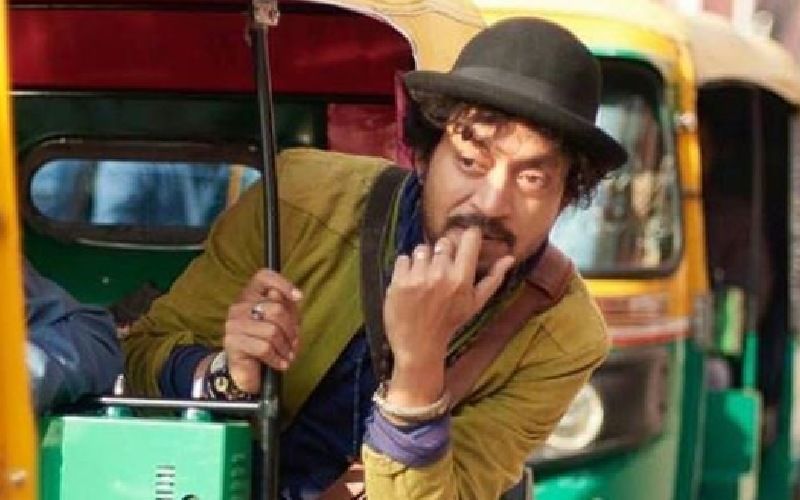 Irrfan Khan's untimely death has left everyone in shock. Be it Bollywood stars or his fans, everyone is mourning his death. Social media is filled with condolences messages for his family. Irrfan Khan is survived by his wife and two sons. All the Bollywood stars, from Kajol, Ajay Devgn, Taapsee Pannu, Priyanka Chopra, Anupam Kher, Bhumi Pednekar, Amitabh Bachchan, Karan Johar and many other have posted a message grieving his death. On Twitter, most of the trends are dedicated to the star.
On Twitter, hashtags like #IrrfanKhan, #RIPIrfan, Gone To Soon, #RestInPeace etc are trending. Apart from these, his films like Angrezi Medium, Paan Singh Tomar, The Lunchbox, Piku, Hindi Medium and Maqbool are also trending. Calling him a Legend all the fans are deeply shaken upon the death of their favourite idol. A fan wrote on Twitter, "RIP! U just didn't hit box office.. your movies connected every individual, their lives#AngreziMedium #Hindimedium Will miss you ."
Irrfan Khan was admitted to Kokilaben hospital two days ago. Reportedly, he was diagnosed with Colon infection. Two years ago, Irrfan was diagnosed with a neuroendocrine tumour, a rare form of brain cancer. He had traveled to London for the treatment and had undergone a few surgeries. For the last two years, he had kept a low profile and was barely spotted by the paparazzi. His last film was Angrezi Medium that made it to the theatres recently.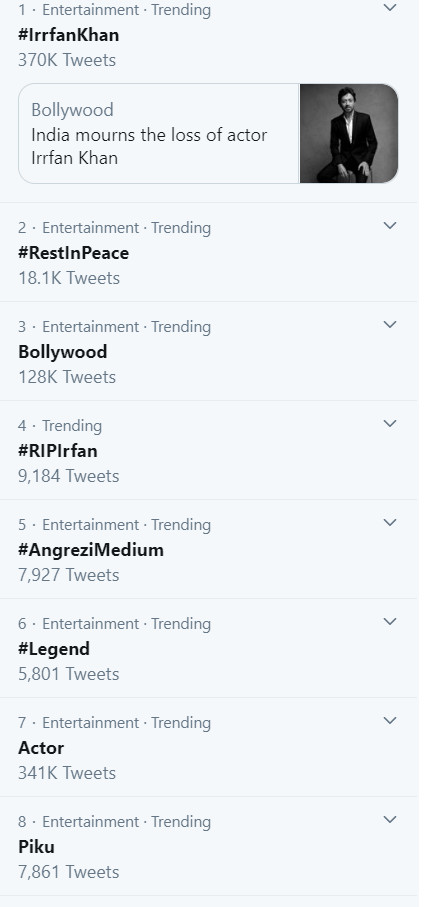 Image Source: Instagram/irrfan