We are yet to recover from the news of Irrfan Khan's sudden demise that took the entire film industry by a storm this morning. The Piku actor, aged 53, lost his life to a colon infection and after two years of his battle with cancer. Other than a streak of spectacular Bollywood performances to his credit, Irrfan Khan has also been a part of several Hollywood films. So, it doesn't come as a surprise that Khan has been friends with various celebs down West. One such case is that of Tom Hanks, who had starred alongside Irrfan in Inferno.
We recently came across an old interview of the Forrest Gump actor, in which he couldn't stop heaving praises over Irrfan. Well, as per Tom, he used to be the coolest guy in the room until Irrfan came in. Tom had revealed how everyone was intimidated in his presence. "Here's what I hate about Irrfan Khan… I always think I'm the coolest guy in the room, and everybody's hanging on to every word I say and everybody's a little intimidated to be in my presence," said Tom.
He added, "And then Irrfan Khan walks into the room. And he's the coolest guy in the room. And everybody's intimidated to be in his presence and everybody's hanging on to his every word."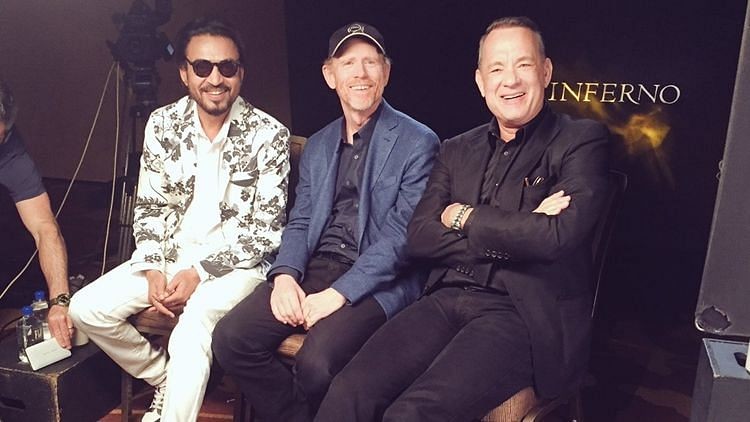 Well, not just Tom,
Irrfan had found a fan in Avengers star Mark Ruffalo as well.
In his biography by Aseem Chhabra, we came across an incident where Irrfan and Mark were having lunch in the same restaurant and the Maqbool actor was eager to meet him; however, that couldn't happen. Interestingly, Mark himself came to Irrfan and complimented him. The quote from the book read, "When we were leaving, Irrfan looked disappointed, but then something incredible happened,' Aditya adds. 'Mark saw him, put his hand forward, and said, 'Hey man, I love your work'. And Irrfan probably saw sparkling lights all over'."
image source: twitter